Ian Evatt admitted his side is on an unwanted roller-coaster ride after suffering a bout of sea-sicknesses on the Fylde coast.
Wanderers crashed to a 3-0 defeat at a storm-lashed Highbury Stadium after shipping two late goals following a red card for captain Ricardo Santos.
And after some solid home form, which has brought a four-match unbeaten run, Evatt's men have now lost five in a row away from home in League One to slip to 16th in the table.
"It wasn't good enough. At the minute we're consistently inconsistent. Times are tough and I've said it's going to be a turbulent month," said the Wanderers' boss.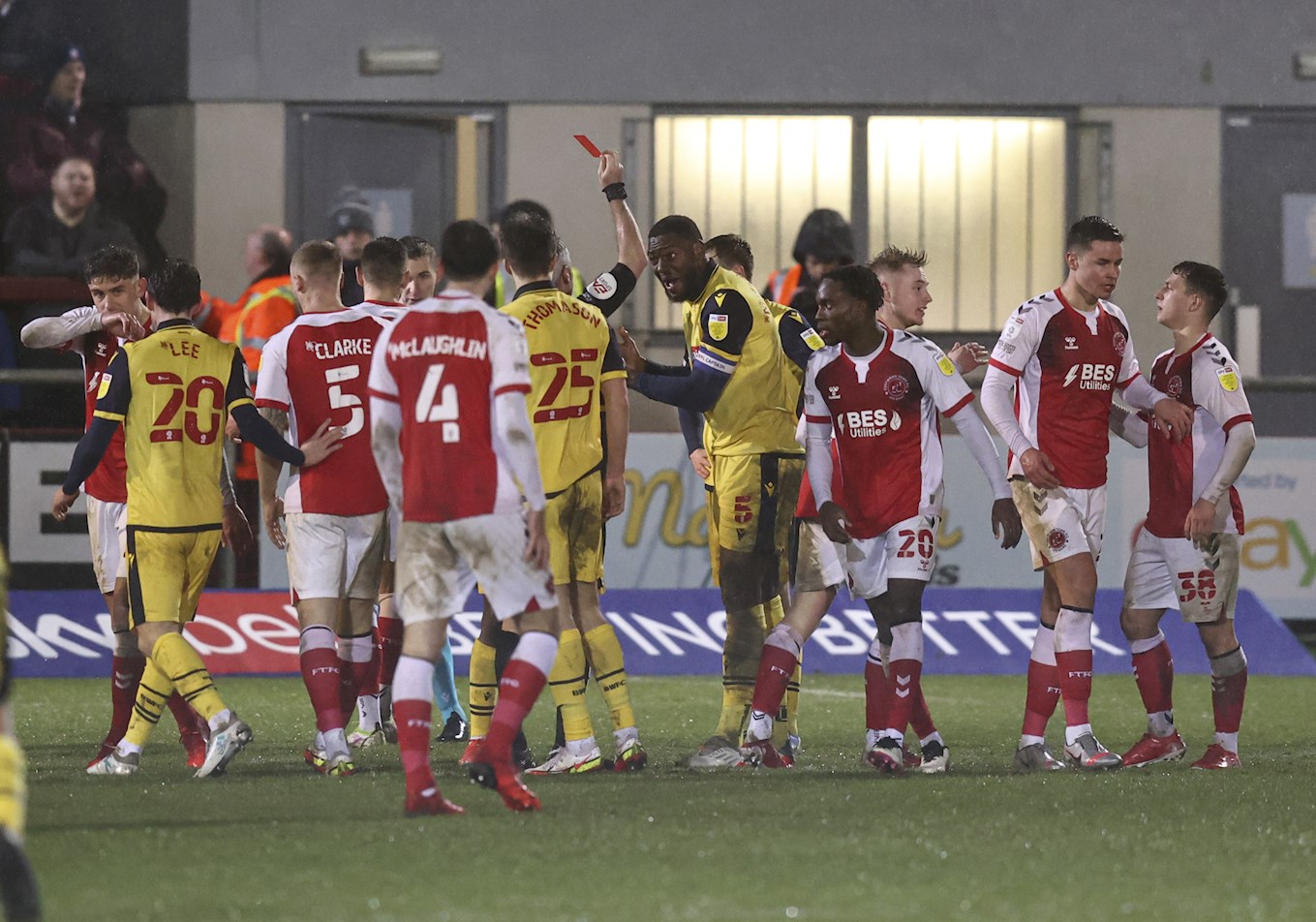 "We are devoid of options at the moment. We've got a big injury list but that's not going to change any time soon and January is still a month away, so it's about trying to get the most out of these players and find a way to get results and tonight wasn't good enough.
"It feels like we're on a massive roller-coaster at the minute.
"We have no consistency. I don't know what we're going to get week-to-week and I'm sure the fans don't.
 "We have to try and keep the players confident because we haven't got any other options.
"We're tinkering and trying to do the best we can with what we've got available.
"The players – although it probably didn't look like it tonight – are trying their best.
"Sometimes their best isn't good enough and we have to own that and they have to own that and I have to own that.
"We've lost a game poorly after a half-decent little run and if we think tonight was difficult then Saturday will be that all over again so we have to make sure we're better than we were tonight."
Wanderers go to Accrington Stanley on Saturday needing a response to a performance which was unable to prevent Fleetwood securing first win since mid-October to edge them closer to a place outside the drop zone.
And Evatt made no apology for a poor second-half performance which saw his side fail to overcome an early goal and seriously threaten a fightback.
"We were poor. I thought we dealt with the conditions against the wind in the first half really well," he added.
"We conceded a poor goal but other than that I thought we were okay.
"But in the second half I think we just went out with the attitude that the wind would do it for us and it doesn't work like that.
"You have to earn the right and we didn't earn it all. After the sending off the game changed completely. But no excuses, we were very poor.
 "We've got a soft centre at the moment. We're missing some key, experienced players and some leaders and it highlights it in games and nights like tonight.
"There isn't a quick fix. We haven't got all the injured players returning.
"We're at where we're at and we've got to dust ourselves down and take the criticism on the chin, which we're all going to get and rightly so, but keep our counsel, keep our belief and go again on Saturday."
To watch the manager's post-match press conference, click HERE