Ian Evatt is eyeing more cup progress to keep Wanderers moving forward on and off the pitch.
Evatt's men booked their place in the knock-out rounds of the Papa John's Trophy with a 3-0 win at Rochdale on Tuesday night to complete a 100 per cent record in the group stages.
And the Wanderers' boss now wants a place in round two of the FA Cup – and the double benefit that brings – for the first time in three years by going all-out to try and beat Stockport County on Sunday afternoon.
"It's full tilt – there's no other approach; build on what was good on Tuesday night and try and win another game," said Evatt, whose side ended a five-game winless run with their victory at the Crown Oils Arena.
"We want to have a cup run for our fans and a cup run for ourselves. Winning is a habit and we want to continue that.
"And the financial rewards you can get from a good cup run. It's important to make this club sustainable so we try to do the best we can to earn this club some money.
"Cup matches are important to us, financially, and to build momentum.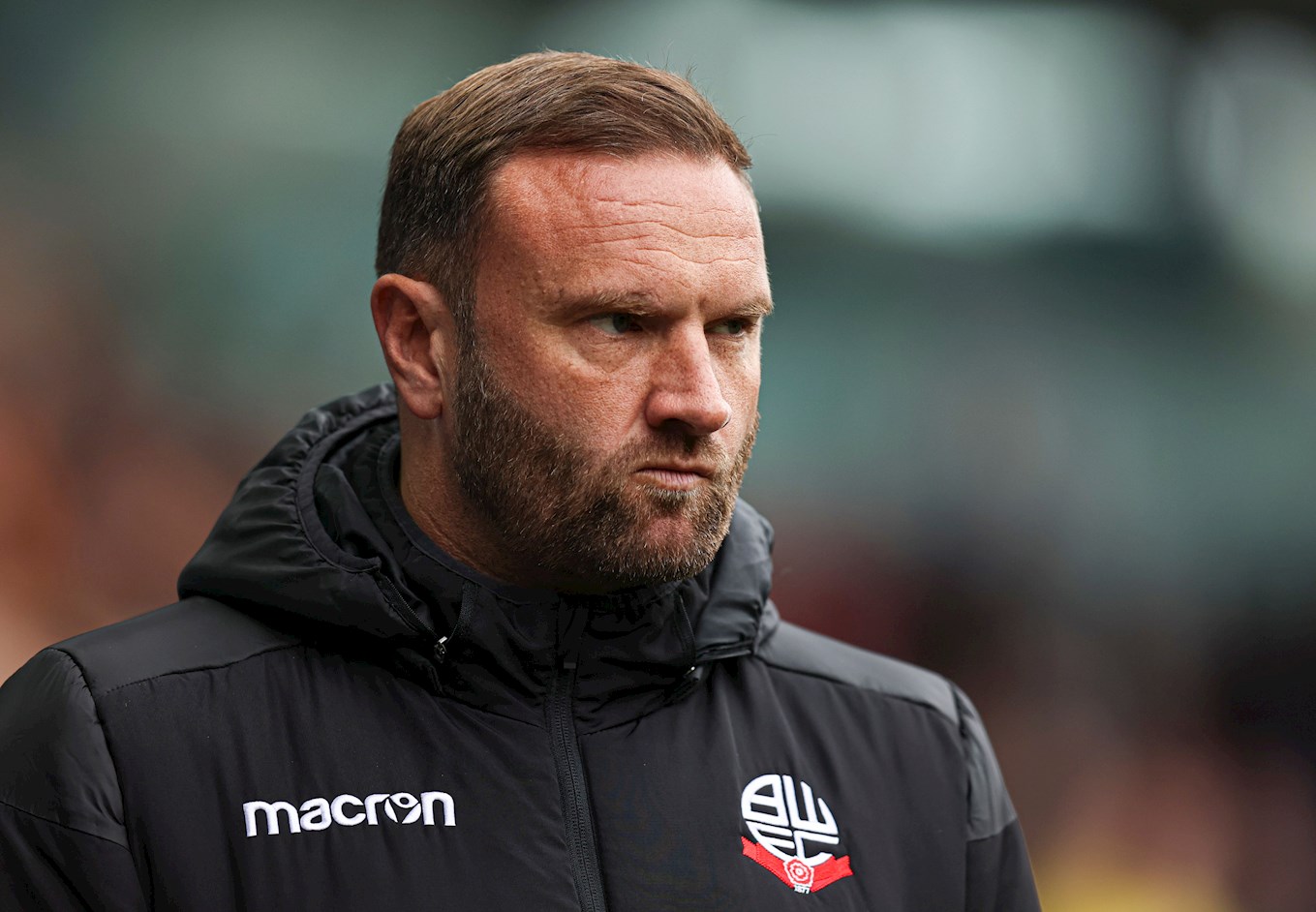 "We've got quite a few home games coming up, with what look like winnable fixtures, and we want to make hay.
"We struggled in October but we put that to bed on Tuesday night and now we have to focus on a good November."
Wanderers face up to five home games in November – starting with the visit of a Stockport side sitting ninth in the National League and gearing up for a renewed promotion push under new boss Dave Challinor.
The Hatters - who beat Stamford 3-0 in the fourth qualifying round - will have 5,000 travelling supporters behind them.
And Evatt believes a decent crowd will add to a real cup-tie feel as Wanderers bid to make their League One status count and take their place in Monday night's draw.
"It's a good game – a big game. They've got a few players who I know very well," added the Wanderers' chief.
"Sarc (Antoni Sarcevic) has moved there and John Rooney and Scott Quigley who I had at Barrow.
"They have some very good players, so we know we need to be at the top of our game to get the right result.
"They're a big football club in their own right, bringing 5,000 fans I believe.
"The atmosphere is going to be good and I'm looking forward to that because if anything that will switch our players on.
"We know we've got to build on what was good on Tuesday. I thought we saw lots of positive signs and signs that the players are starting to come back into form.
"They were listening to the messaging we've been giving them and we need to take that on board for Sunday and make sure we play to the best of our abilities.
"And if we do – that should be enough to get us through."
To watch the manager's full pre-match interview, click HERE