Antoni Sarcevic is hoping to make it a quick one-two and finish the week on a high with a welcome home win.
Wanderers face Shrewsbury Town at the University of Bolton Stadium on Saturday aiming to make it back-to-back victories.
Ian Evatt's men turned in a superb performance to secure a 4-1 success at Charlton Athletic on Tuesday night to underline the best away record in the division.
And skipper Sarcevic is looking for more of the same against one of his former clubs as Wanderers aim to beef up their home return and keep making strides up the League One table.
"I think we have to," said Sarcevic. "It's always nice to follow it up with another win and cap the week off excellently with a good six points.
"I think we have to start producing more on our home turf and for the fans that come.
"Hopefully we will keep the performances levels as they are and I'm sure the result will follow.
"Shrewsbury will have their way. I know they're not going great at the minute but they are a well-established League One side.
"They're going to be coming with their threats but I think this division is taking note of us.
"The performances have been nothing short of excellent most of the season and we warrant being where we are.
"I could argue we could be even higher up, with other games and certain things going our way, and a lot of teams are taking note.
"This group we've got, though, isn't getting carried away. We know what we've got to do and hopefully we can do it on Saturday."
Wanderers – who climbed up to seventh with their victory at The Valley – have lost only once at home this season but will be looking to double their win tally with a second success against a Shrews side beaten on Tuesday night by Wycombe.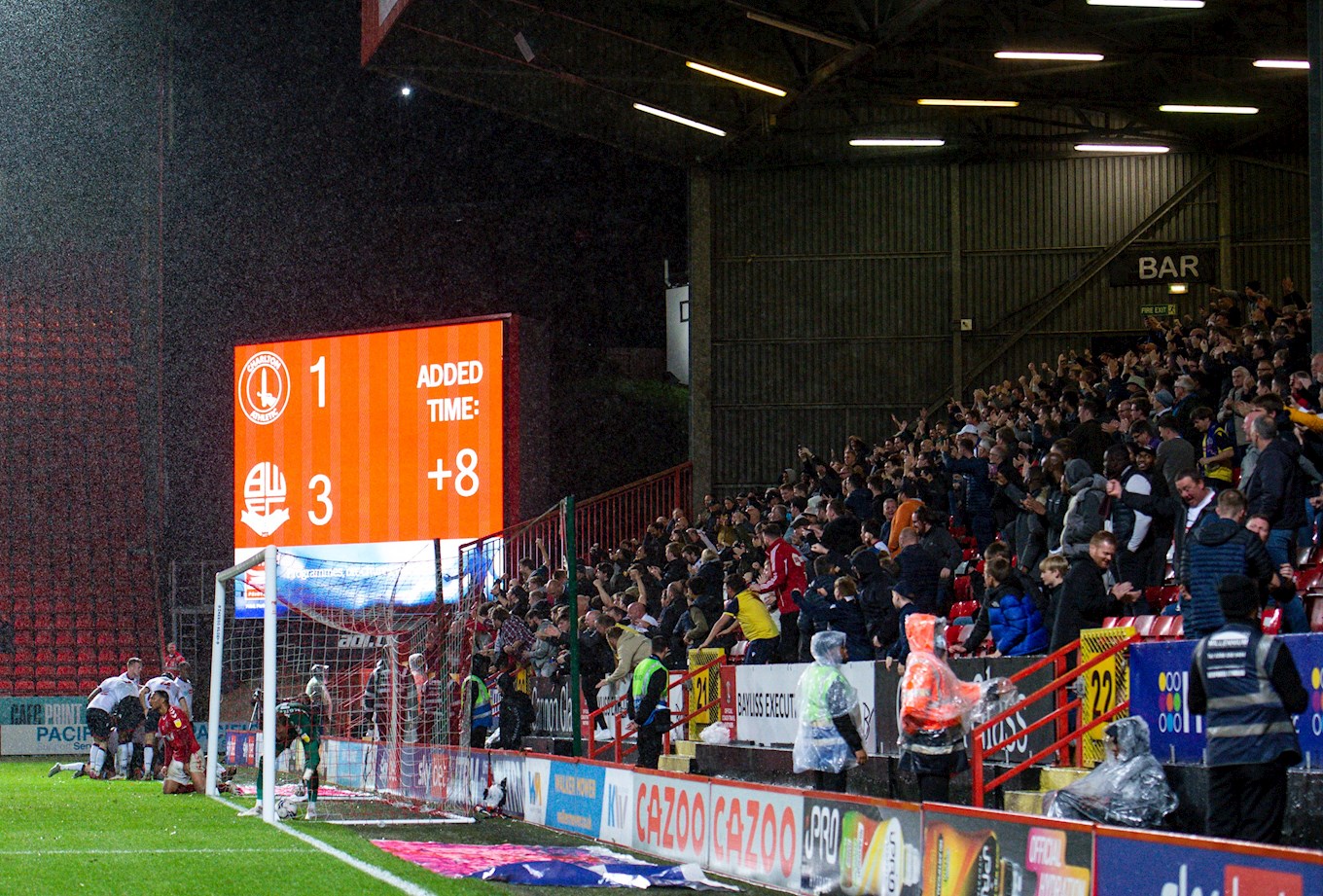 That was a first defeat in four games following a tricky start to the season for the Shropshire outfit which is currently 21st in the table.
The Shrews – who will have ex-Bolton striker Aaron Wilbraham in the dug-out alongside experienced boss Steve Cotterill – stopped the rot after three successive away league defeats with a 1-1 draw at Sheffield Wednesday on their last trip.
But Sarcevic – who had a brief spell at the New Meadow five years ago – is hoping Wanderers can break their resistance with another crowd-pleasing performance after his late goal capped a special night at Charlton.
"I've said it numerous times, this football club is, for me, one of the biggest in this division by a mile and the fans that came down the other night – trust me, they play a big part and the lads appreciate it," added the midfield leader.
"I'm glad they came to see a good performance and we showed that for them.
"Fans make football, simple as that. They have been a massive help in our performances and results this year.
"I'm just glad we are re-paying that and I hope they are enjoying what they're seeing. All I can say is there is plenty more to come and it's going to be a good season."
To watch a full pre-match interview with Sarcevic go HERE and for ticket/admission details and purchases click HERE