Ian Evatt wants his team to scale the heights again to keep chipping away at the manager's end-of-season target.
Wanderers face Lincoln City at the University of Bolton Stadium tonight (Tuesday) on a busy night of action in League One.
A sixth successive home win could get the Whites to within four point of a play-off spot inside a congested top 10.
But Evatt isn't looking further than his own side as they look to follow up last Saturday's emphatic 4-0 win over AFC Wimbledon and extend a productive run which has yielded just one defeat in nine games.
"That's the focus for us. Concentrate on our own performance levels and if we can hit the heights we can get to then we're going to be a handful for a lot of teams," said the Whites' boss.
"We've set ourselves a target of where we want to get to come the end of the season. We're still some way short of that at the moment so we have to continue to focus and continue to try and win games.
"It's too early to look at league tables. For now, we're focused on the job in hand tonight and trying to win the game.
"If we can do that we'll go onto a big game at MK Dons on Saturday. But we have to give Lincoln the respect they deserve.
"It will be tough. We've learned our lesson about this league and how tough it can be.
"I know Michael very well. I played under him and he's an excellent manager.
"I know his team will be well coached and they have had some really good away wins this season.
"They will be a dangerous team but I think we're a dangerous team as well."
Lincoln – under the charge of ex-Blackpool, Blackburn, Portsmouth and Oxford boss Michael Appleton – are currently 17th in the table but with a record since the turn of the year which has seen them beat promotion hopefuls Oxford, Sunderland and Plymouth.
Their trip to Fleetwood Town last Saturday was snowed off, while Wanderers beat both the weather and Wimbledon.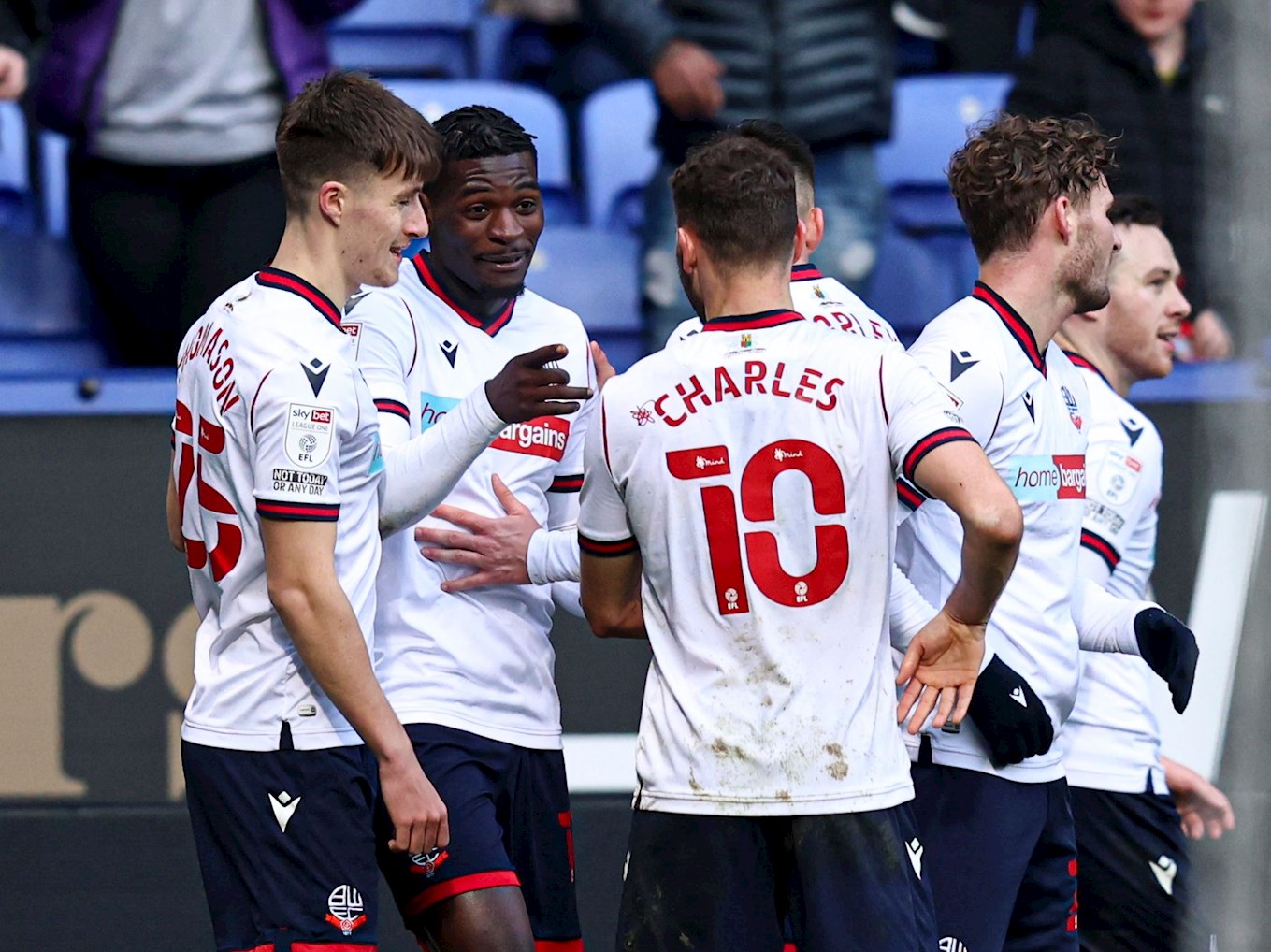 The struggling Dons had no answer to Wanderers' firepower in a one-sided contest and Evatt wants no letting up.
"The players are in good form and momentum builds. We're really pleased with where we're at at the moment but we know there's loads more to come so we stay humble, keep our feet on the ground and keep working hard," he added.
"In the last four games at home we've scored four and six and a couple of twos, so we're pleased with where we're at.
"We know we could have scored more on Saturday.
"We always want more, we want to do better, we want to be the best.
"There's no harm in wanting that but we know we've got a really difficult game against a Lincoln team who are tough to play against. It's going to be difficult for us."
To watch the manager's pre-match interview, click HERE