Ian Evatt paid tribute to his players as they stayed focused to grab a late equaliser and a precious point on a fractious afternoon at Morecambe.
Wanderers fell behind to a 73rd-minute Cole Stockton goal – minutes after captain Ricardo Almeida Santos had been sent off for a controversial handball decision.
The Whites aim to appeal the red card but had no time to lick their wounds as they looked to rescue their four-match unbeaten run.
Following allegations of racial abuse aimed at the Wanderers' bench, referee Ross Joyce then took both sides off the pitch to restore some calm.
And after returning to finish the game, substitute Amadou Bakayoko struck in the 104th minute to secure a 1-1 draw and a fifth game without defeat as Evatt's men moved into the top 10.
 "We had 10 minutes to chat things through," said the Wanderers' boss.
"They were very emotional in there (the dressing room) and what we said was we were upset, we were disappointed, frustrated and angry.
"All the emotions we felt, we had to channel them into 10 minutes of football and get a result somehow, some way, and they've managed to do that.
"I'm so pleased of them and proud of them.
"There are a lot of emotions running high and we need time to reflect and de-brief but, for now, I'm super proud of my football club.
"I'm so proud of the way they re-gathered themselves and re-channelled their emotions in the right way."
Morecambe have said they will work with the relevant authorities to investigate the alleged incidents which led to protests from Evatt and the referee taking the teams off.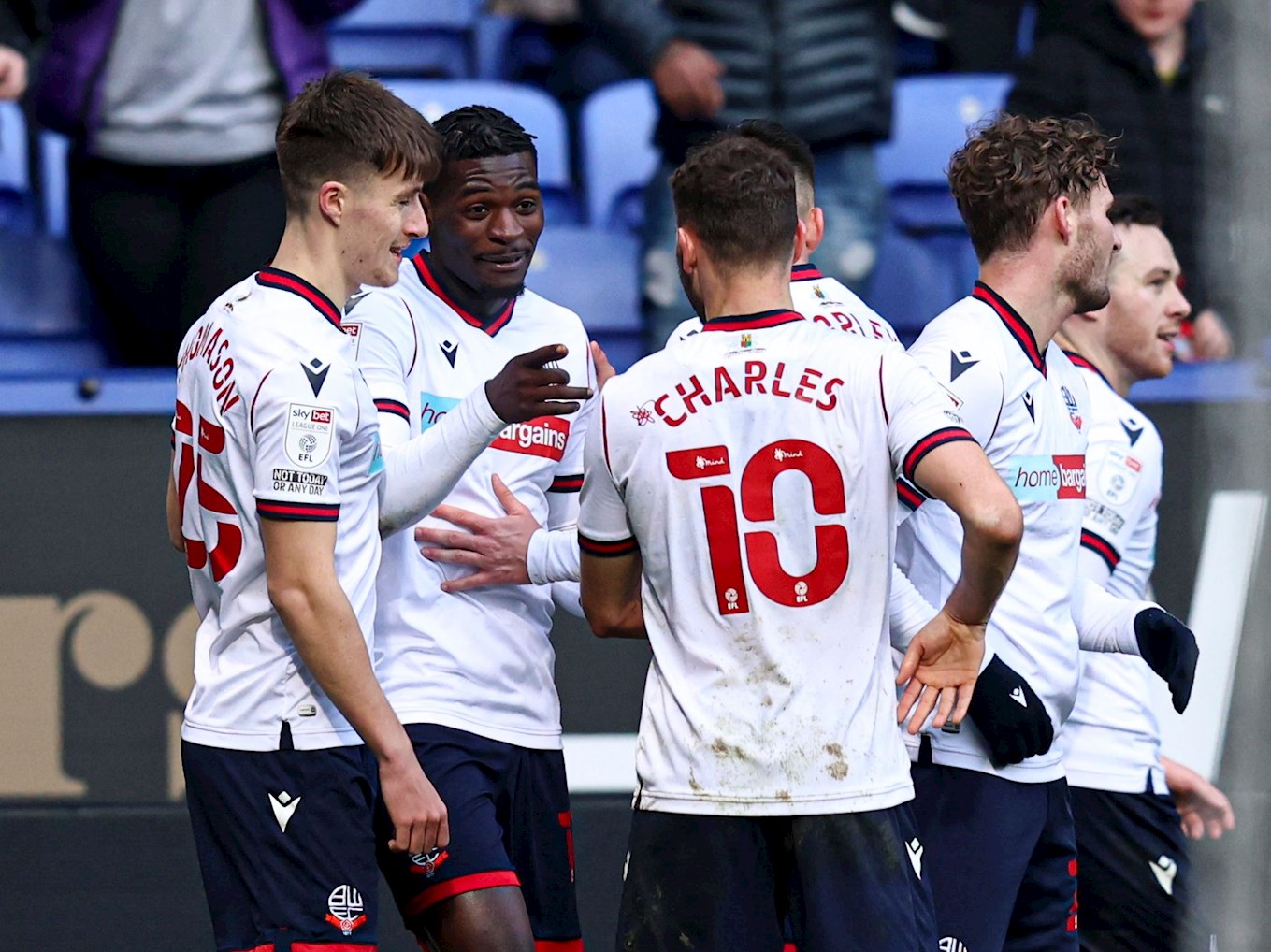 And Evatt believes more needs to be done to protect personnel around the substitutes' bench and technical area at grounds.
"From minute one we got a barrage of abuse, myself, my staff and the players in the dug-out and that's not acceptable," he added.
"That spilled over when they (supporters) were encroaching in our technical area and there were some allegations of spitting.
"That gets dealt with and minutes afterwards there is the racist abuse and that's the one when things start getting done and we stop the game.
"Regardless of the racism, which is absolutely appalling, there are 89 minutes of constant abuse before it and we have to do more to stamp it out.
"I've got to say credit to Morecambe. Their staff and their players were absolutely first-class and, as an industry, when these types of things happen we have to come together as one and I think we did that today."
To watch the manager's post-match interview, click HERE