Kieran Lee is to see a specialist to determine whether he can continue to play a part in Wanderers' surge up the League One standings.
Lee is struggling with a heel problem which Wanderers have tried to manage in recent games.
The influential midfield man returned to starting duty at Oxford United last Saturday but after having to be replaced 20 minutes into the Whites' thrilling 3-2 win, he has now been booked in to see a specialist to plot the next step forward.
"The pain doesn't seem to be getting better or easier so we're going to take some expert opinion," confirmed manager Ian Evatt.
"Kieran will go and see a specialist about this heel spur he's got and we'll see if we can get him through to the summer or not.
"If we can get him through to the summer that will be more ideal.
"But if he needs it done now and the pain's not going to get any better then it's a two to three-month injury and will more or less rule him out for the rest of the season.
"We would miss him. He's fantastic player for us and I think he's proved that again this season.
"If he has to have this done then we will be ready to go with him again next year."
Lee, 33, who signed a new contract last November to keep him with Wanderers until June, 2023, has scored five times in 25 League One appearances this season as a key part of Evatt's plans.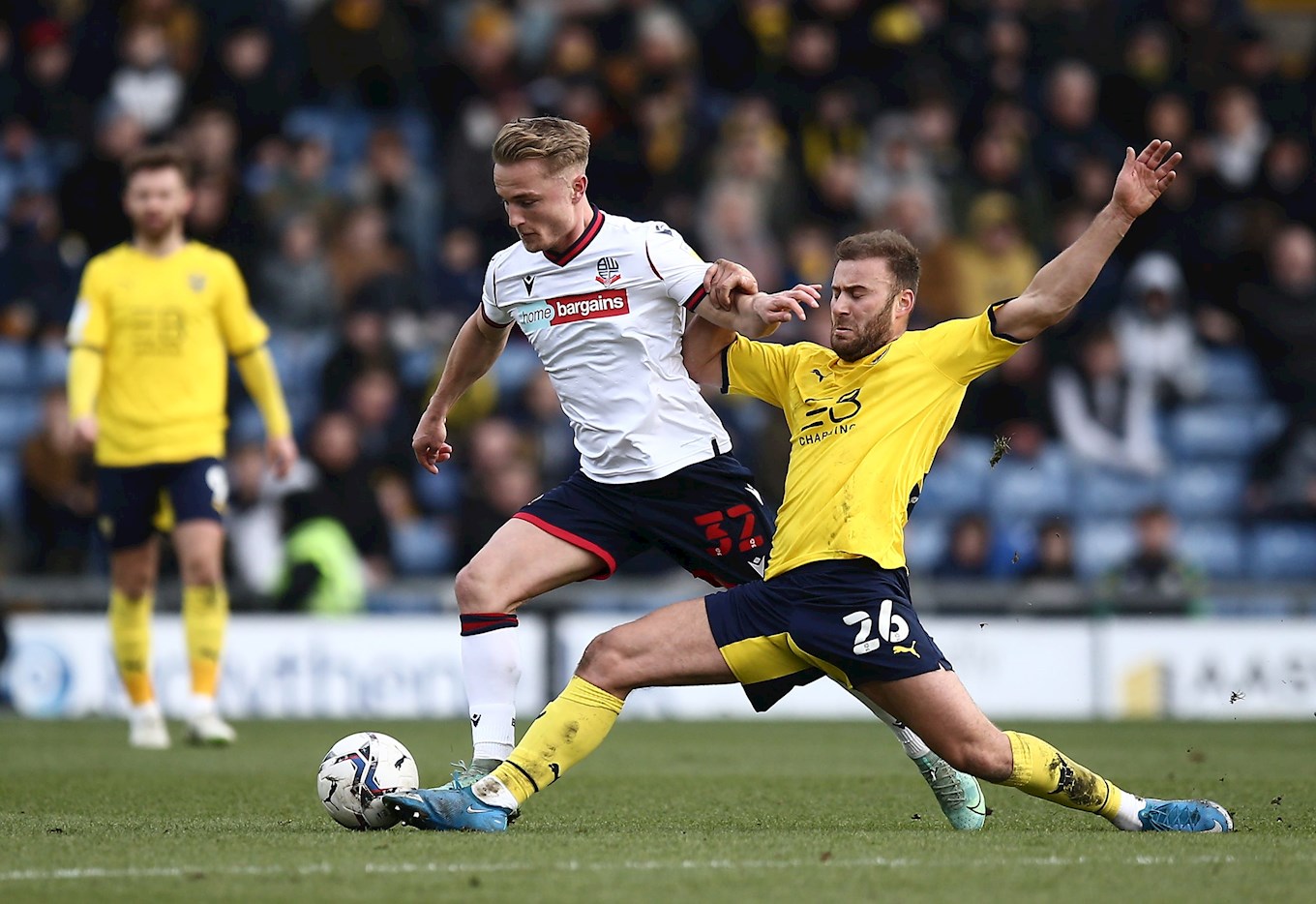 But the January arrivals of Aaron Morley, Kyle Dempsey and Kieran Sadlier have significantly strengthened Wanderers' midfield department to soften the blow of a potential extended absence for Lee.
And Evatt will again have decisions to make regarding his line-up for Tuesday night's trip to Burton Albion as Wanderers aim to continue their remarkable run of six wins in seven games to edge closer to the play-off places.
"We've got options. It's a really strong squad at the moment," added the Wanderers' boss, whose side is unbeaten in their last three away games.
"We have to pick the right players for the right games. As I said before Saturday, this is going to be a much different challenge from the one we faced at Oxford on Saturday and we have to be ready for it."