Jon Dadi Bodvarsson added to his cult hero status with an Easter Monday double to secure the points against Accrington.
Bodvarsson scored his fifth and sixth goals since his January signing after coming off the bench to help Wanderers complete a 3-1 win over the Reds.
Dapo Afolayan gave the Whites the lead on 42 minutes before Jay Rich-Baghuelou equalised early in the second half.
But super-sub Bodvarsson then netted twice to send the Icelandic 'Thunder Clap', ringing around the University of Bolton Stadium on Family Day as Ian Evatt's men were able to complete back-to-back Easter weekend wins.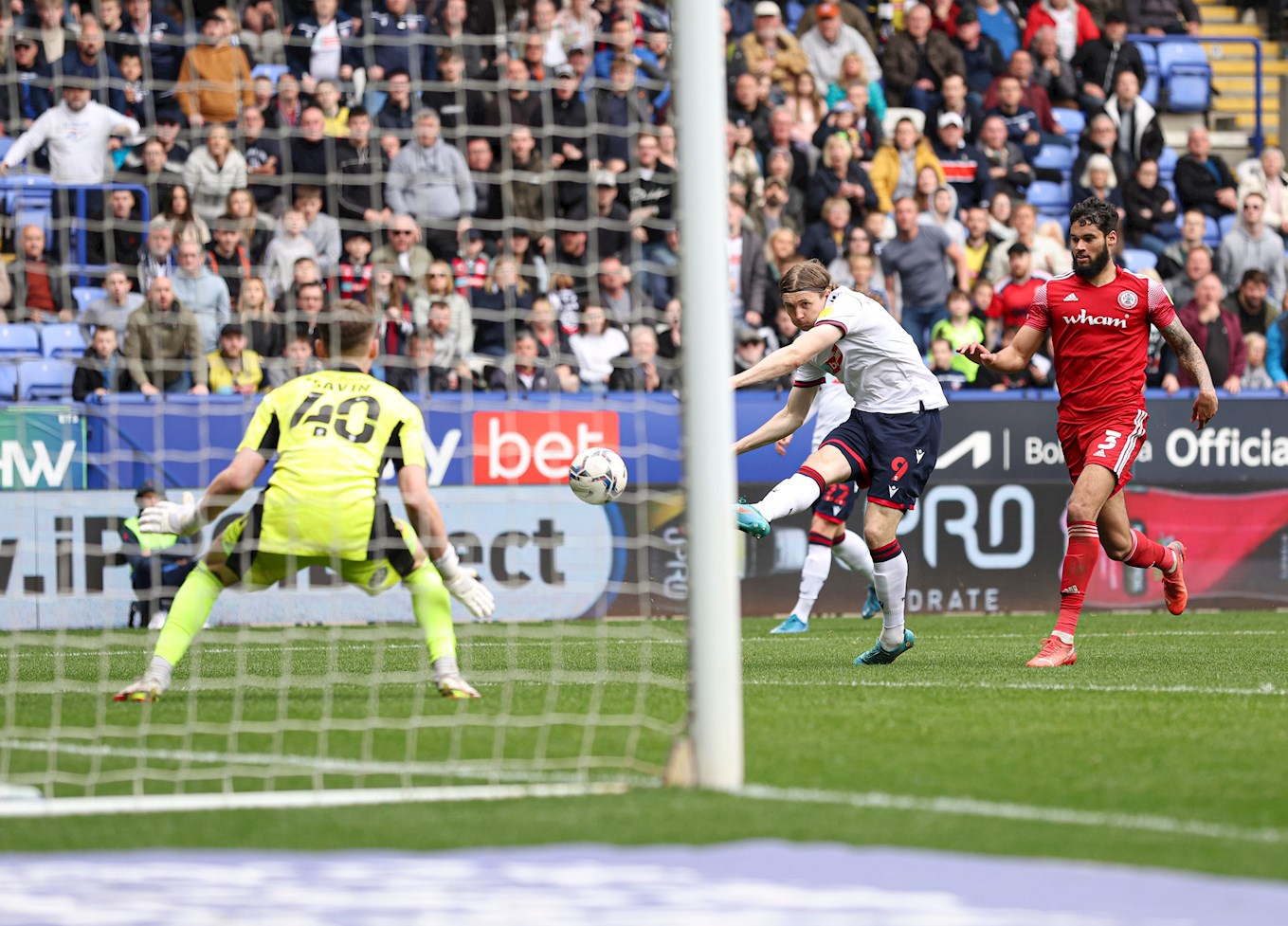 "You dream as a player – and as a young player – to have the fans signing your name or the Thunder Clap," said the Iceland international, who has made Wanderers his home since signing from Millwall.
"It makes you happy and more confident. It means that you're doing something right, so it's a great feeling.
"I love it here. It's not just on the pitch, it's off the pitch as well.
"My family loves it here; I can just go to Tesco's and everyone around you wants to talk to you or shake your hand.
"It's just a nice community to be in and something I love to be around, so it's great."
Bodvarsson has certainly made a big impression on the pitch for Ian Evatt's men with his brace against Stanley making it three goals and an assist since returning from his last round of international duty at the start of the month.
His first goal was an explosive finish after linking with fellow substitute Amadou Bakayoko before the 29-year-old coolly slotted home a minute from time as Wanderers extended their unbeaten run to six games.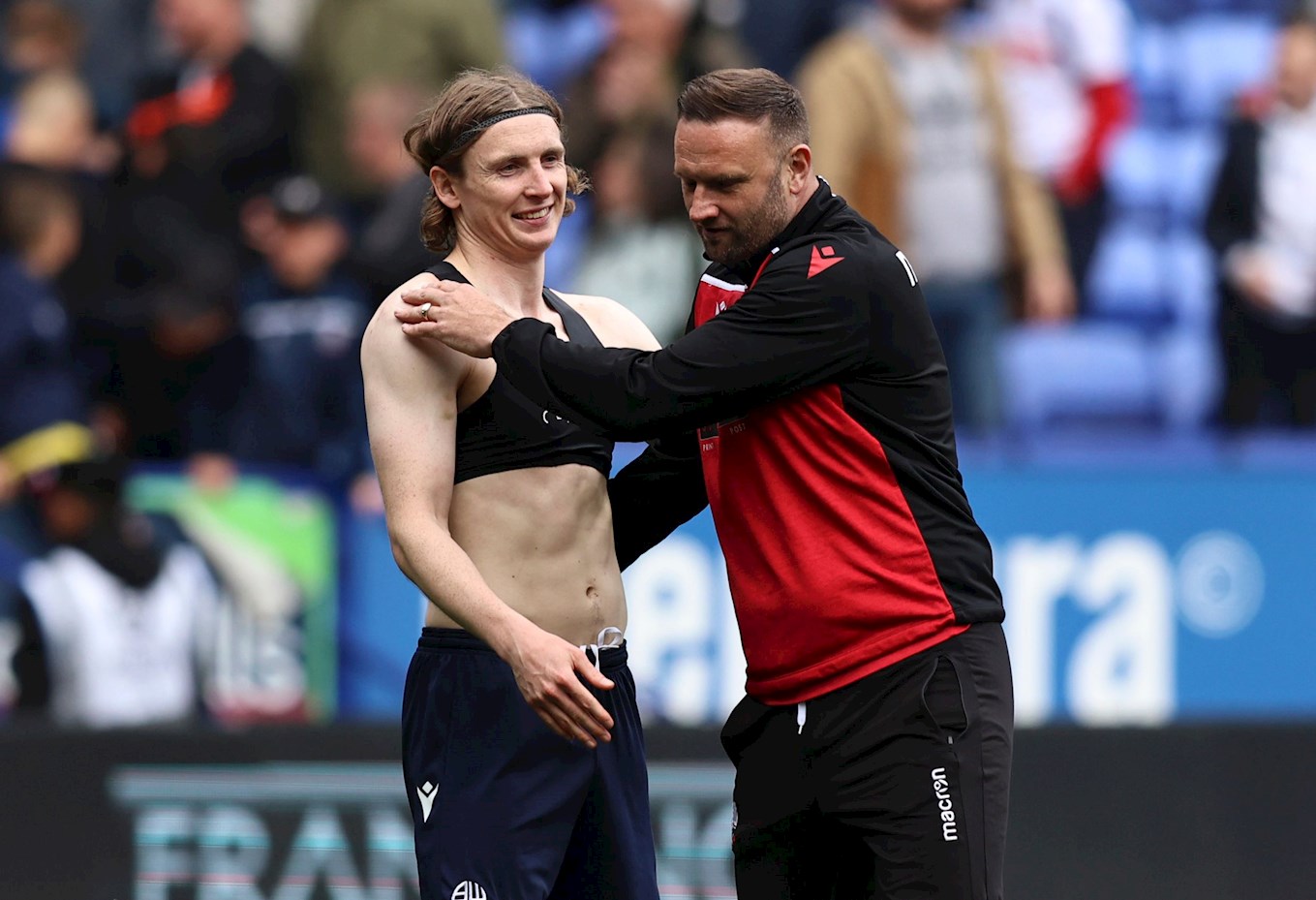 "Me and Baka knew that we needed to make an impact as soon as we got on," added Bodvarsson.
"We tried to bring some physicality in there because they are a strong team.
"I think both goals were really good in different ways.
"For the first goal, there wasn't really anywhere else I could have hit it. I just looked up and aimed as high as possible and thankfully it went in.
"And obviously the second goal was a very good team goal."
Wanderers have come up just short in their pursuit of a play-off place but are finishing in style and Bodvarsson wishes there were more than just two games to go.
"I feel great, and I wish there was more games to play, so that we could be a bit more in the play-off picture," he said.
"Our goal was to finish the season as strongly as possible, to have a better feeling going into next pre-season.
"It's a good learning curve to see what we need to be doing to get into the top-six as I think that's the goal next season, for sure."