Ian Evatt wants Wanderers to pick up where they left off at Wigan when they face their next wave of promotion contenders.
Wanderers hit back from a goal down to secure a fully merited 1-1 draw against the second-placed Latics on Saturday.
Evatt's men now take on Portsmouth tonight (Tuesday) and Sheffield Wednesday on Saturday with both sides still harbouring play-off ambitions.
Pompey's games in hand give them a chance of catching the top six.
But Wanderers will go above them in the table and back into the top 10 with victory at the University of Bolton Stadium.  
"We feel like we are gathering momentum and we want to keep that going," said Evatt, whose side has been beaten just three times since mid-January in another season of progress on and off the pitch.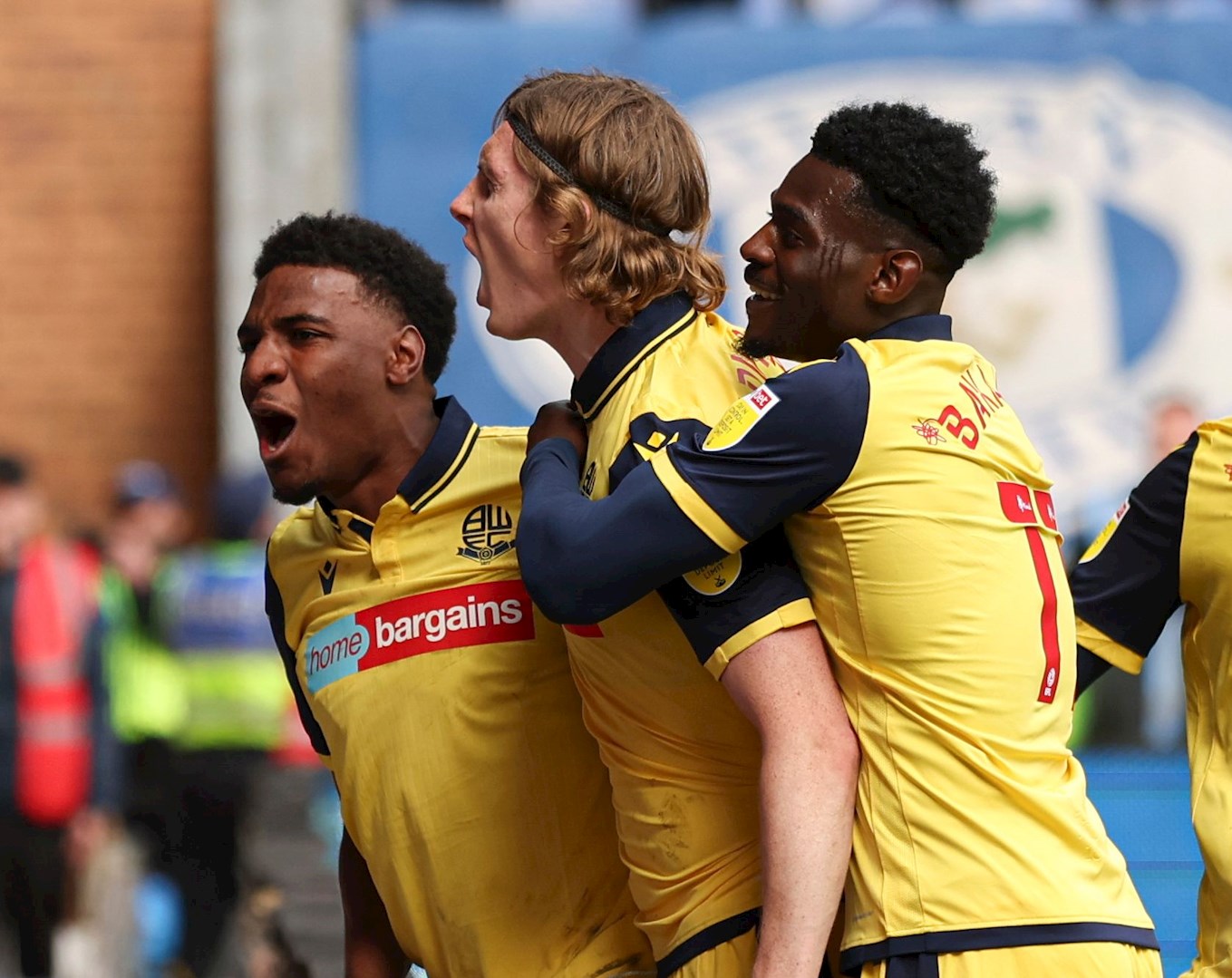 "We have got two big home games, two big crowds, two big clubs coming here and we have to make sure we perform.
"We were annoyed with our first 30-35 minutes (at Wigan). We let ourselves down but after that we wrestled back control, dominated the second half and deserved a point at the very least.
"We were satisfied with a point but felt it was an opportunity missed. It's onto two big home games now and trying to win both of those.
"If we perform like we did in the second half on Saturday and in other games of late we are more than a match for any team in this league."
Wanderers lost 1-0 at Portsmouth last October but Evatt expects his side to be a different proposition in the return as they maintain their own interest at the top end of the table.
"We were a patched-up team, out of form, and we still lost the game by an odd goal and a mistake," added the Whites' boss, who was due to give late fitness checks to Dapo Afolayan and Kyle Demspey.
"This is a completely different game. Both teams have been in good form, both teams have picked up since the turn of the year.
"Portsmouth have some very good attacking players. They will ask us questions but, again, it's about what we do.
"And if we can get to the levels that I know we can get to, like the second half on Saturday, then we will be more than a match for every team in this league."
To watch the manager's pre-match interview, click HERE