George Johnston is aiming to end a breakthrough season on a high and put on another show for Wanderers' travelling fans.
Johnston has enjoyed an outstanding campaign for the Whites as he has racked up 44 appearances in all competitions.
And the 23-year-old has blossomed in front of crowds for the first time after playing his previous first-team football with Wigan Athletic and Feyenoord behind closed doors during the pandemic.
"Game by game everyone feels more confident and so do I," said Johnston, who is line to feature in his 40th League One game of the season at Doncaster Rovers on Good Friday afternoon.
"We have picked up a lot of clean sheets since the turn of the year, which breeds confidence. I think everyone has played a part and the form we've had has been through a contribution from everyone.
"It's the first season where I've pretty much played week-in, week-out – with fans as well – so it's been a massive learning curve for myself but an enjoyable one.
"Playing in front of the big crowds at the UniBol has been a great experience and you go to other grounds around the country and fans are getting onto you, so it's been a massive learning experience and something we can take into next season – especially myself to learn from and go again next season.
"We always get huge backing and we want to go to Doncaster and put on a display for them.
"They've taken time out of their day to come and support us, so we want to give them something back."
The Wanderers' fans have seen their side lose just three times since mid-January and come from behind in each of their last three games to secure 1-1 draws.  
Johnston has played his part with a string of impressive performances on the left-hand side of Wanderers' defence.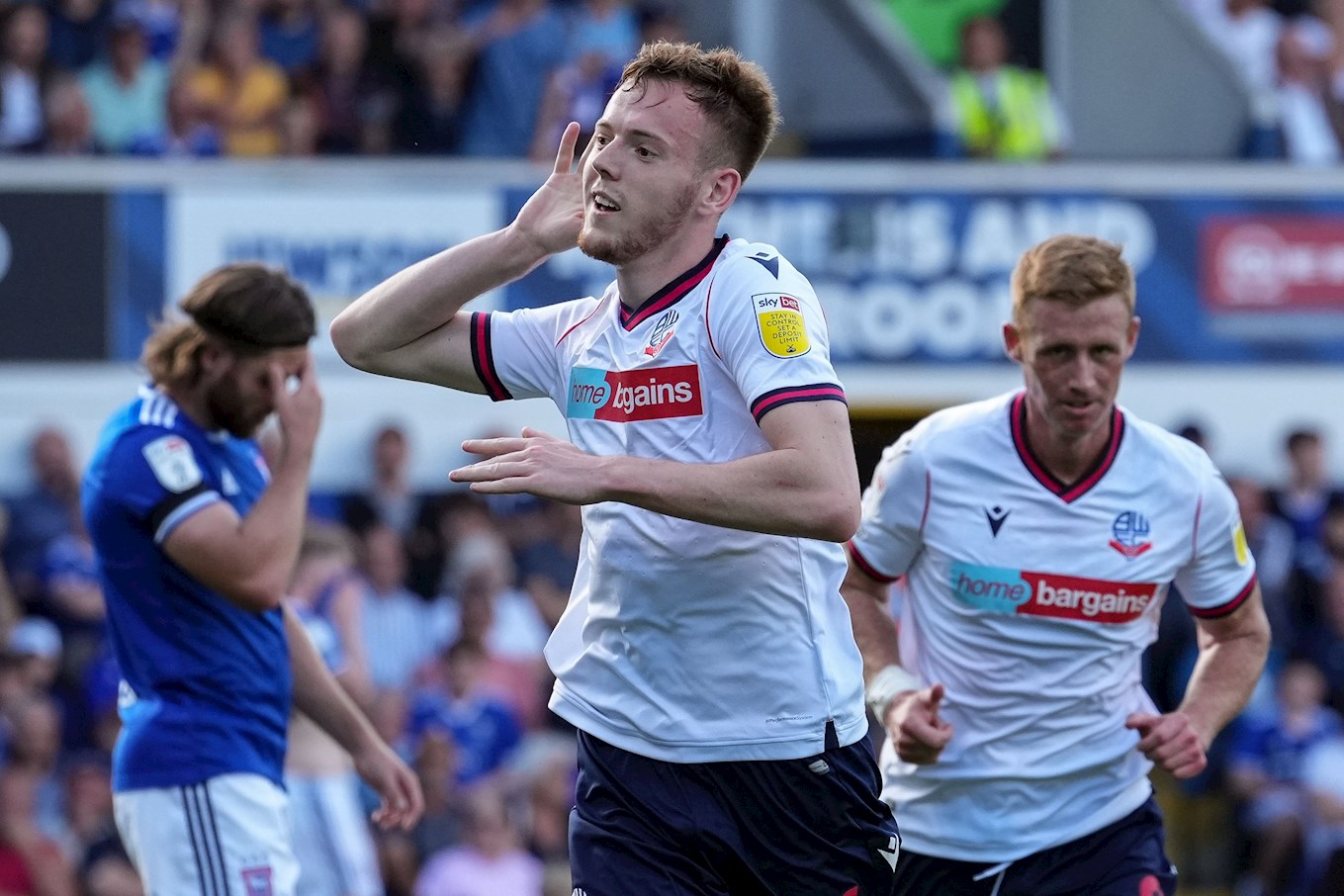 The former Liverpool youngster has looked at home in a two or three-man central defensive unit and will be out to extend the Whites' four-match unbeaten run at relegation-threatened Rovers.
Doncaster will start the game in the bottom two, but Johnston will be taking nothing for granted as Ian Evatt's men focus their sights on as top-10 finish.
"That would feel nice and it's something to aim for," added Johnston.
"Finishing as strong as possible is our main concern now.
"We want to keep this unbeaten run going. There are four big games coming up and hopefully we get the four wins.
"Doncaster is a difficult game. They are near the bottom of the league, in a relegation battle and it's kind of a must-win for them, so it's a big game because there is something to play for.
"I've been in a relegation battle last season myself, so I know what it's like.
"You're literally fighting for everything. They are fighting for their lives. If we go there thinking it's going to be an easy ride – it's not.
"We know what to expect and we know what we're going to produce."