Boss Ian Evatt felt Wanderers deserved better than a three-goal defeat on a big cup night for the club.
The Whites threatened to pull off an upset when they led Aston Villa in the second round of the Carabao Cup.
A Douglas Luiz equaliser – direct from a corner – and then three second-half goals rescued the Premier League club who advanced with a 4-1 win.
But when Dion Charles gave Wanderers the lead, the home fans in a vibrant 20,000 University of Bolton crowd were dreaming of a shock as Evatt's men also served up some top-class entertainment for a national television audience.
"The roof came off the stadium at that point and we thought we were in for a good night," said Evatt.
"I thought we deserved to be in front. For 60 minutes we showed what a good team we can be.
"We were trying to play on the front foot and I think we gave them a good test.
"I think 4-1 is probably a bit harsh. For 60 minutes we were right in the game and I thought we caused them some problems.
"The players should take an immense amount of credit for giving them a run for their money for so long.
"For us now it's about enjoying what tonight was – a great learning curve for everbody, myself included, and make sure we're ready for the league campaign on Saturday."
Evatt made six changes to his side as he kept half an eye on Saturday's trip to Plymouth Argyle.
But he still sent out a line-up capable of ruffling the feathers of a Villa side packed with established Premier League performers.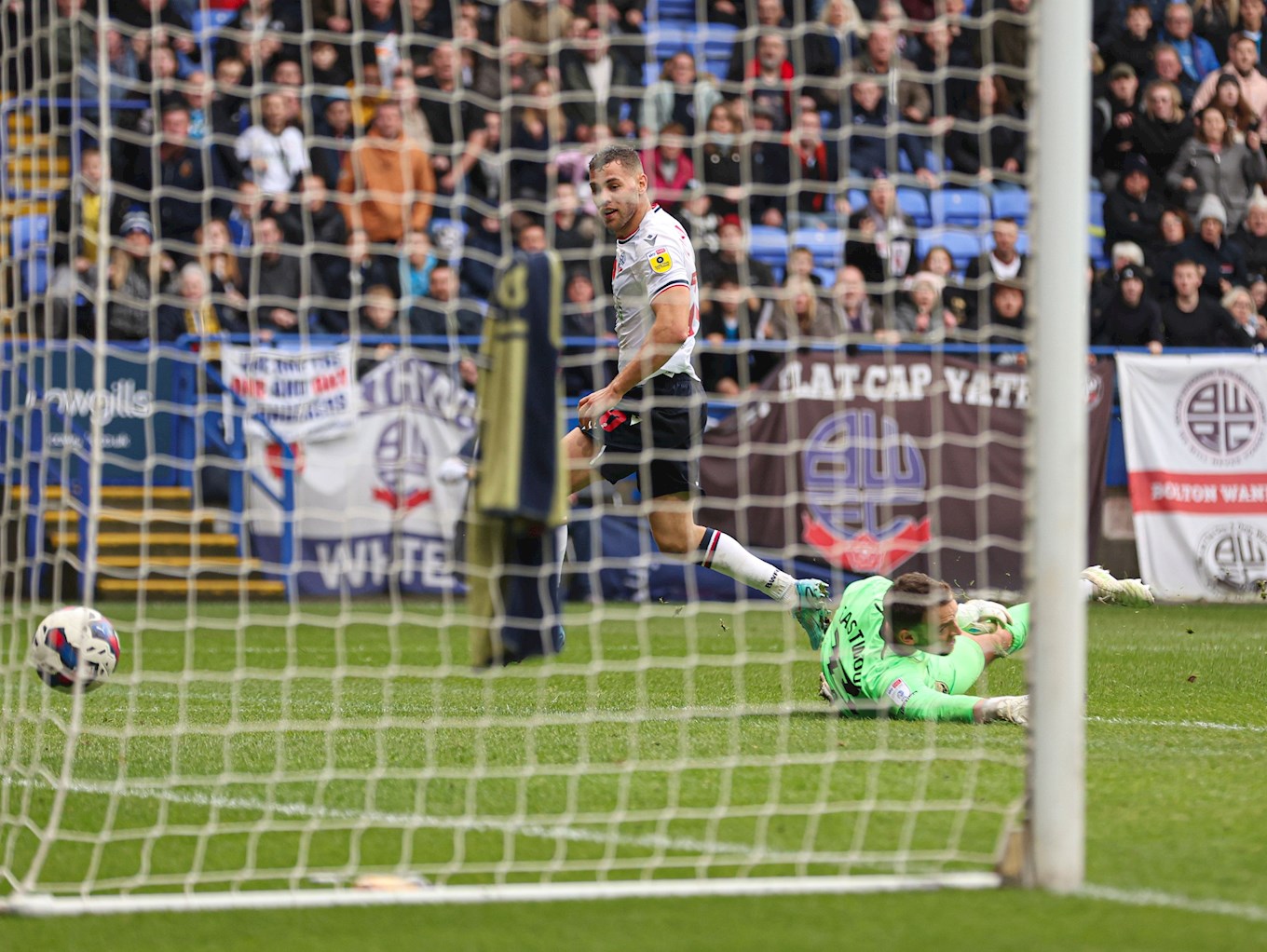 "They paid us the ultimate respect of playing their first team," added the Wanderers' manager.
"I don't think many teams would go head-to-head with a Premier League team like we did.
"There was maybe an offside (for the second goal) and that gave them confidence and some belief back and they were excellent for the last 20 minutes or so.
"But it was a great learning curve for our players and a great occasion.
"It's great we're having these occasions and being in the Press for the right reasons.
"I really enjoyed watching it and watching them play with some top players in their team.
"It was a good game and we will learn from it."