Earlier this month we held our Big Bolton Carol Concert, where thousands of people joined in under the floodlights piecing the cold dark December night sky.
With a thousand strong children's choir from many schools around Bolton and Bury filling the stadium with the sound of excited voices singing their hearts out, you could not help but feel, in spite of the bitters cold, a real warmth inside and that Christmas was really on the way.
The evening got everyone singing their favourite carols with solo introductions from some spectacular talent on show and the full first-team squad led by our manager Ian Evatt getting involved.
The climax of the evening was something that will live long in the memory when the stadium was plunged into darkness and that darkness was pierced now, not by floodlights, but the individual lights of all those present waving their phone torches.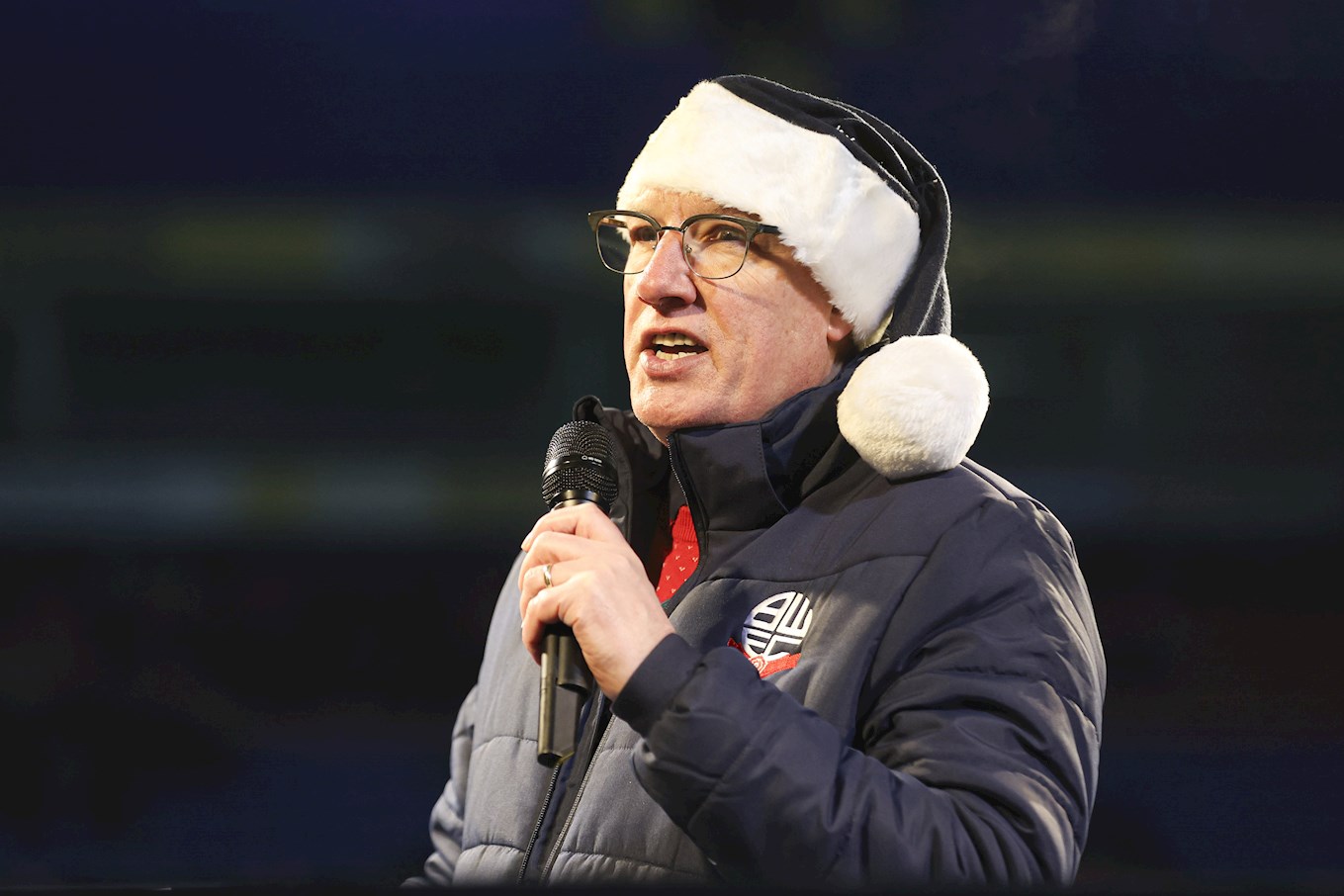 The air was then filled by the incredible talent of Brenda Edwards singing "O Holy Night" and "Silent Night".
It was my privilege to host the evening and to share my thoughts on those lights piercing the darkness.
It only takes the tiniest of lights to dispel the darkness and the Christmas story is a reminder of God's light coming into the world in a small baby in Bethlehem and as John's Gospel put's it "and the darkness has never put it out".
In our troubled and dark work, with all the anxieties people are going through at the present time, we can all be a light in the darkness and make a difference both individually and collectively and as a cub we are keen to play our part in the work we do in the community.
My hope and prayer for you is that this Christmas you will find light in the darkness, in spite of the tough times we face, and that you can enjoy some special time with family and friends.
From all at Bolton Wanderers Football Club, a very Happy Christmas to you all.
Phil