Ian Evatt was delighted to deliver a special day for the fans as his record-breakers created history at the University of Bolton Stadium.
A crushing 6-0 win over title-chasing Sunderland gave Wanderers their biggest ever victory in their current home.
Two goals from Dion Charles, one each from Dapo Afolayan, Keiran Lee, Declan John and an own-goal saw the Whites record their most emphatic home victory since a 7-0 success over Swindon Town at Burnden Park in March, 1997.
And Evatt was happy for the fans who were there to experience it in a first 20,000-plus crowd since Wigan left with a 4-0 win in October at the start of a tough run for Evatt's men.
"We've enjoyed that. It was near perfect. Not perfect – there are still things we can still improve on," said the Wanderers' boss.
"We've had a couple of months of real pain and suffering and more than anybody else, I'm delighted for the fans today.
"They, more than most, have suffered these last couple of months.
"The Wigan result really hurt them and hurt us so hopefully today they can really enjoy that.
"We said to the players before the game this is why you play football and this why you're involved in football for days and occasions like this – a big crowd against a really good team.
"I'm not going to get over-excited. It's my job to keep everybody grounded.
"We've all suffered, the fans more than anybody, and we need to enjoy tonight because those sorts of performances and wins don't come around very often, but then re-focus for Tuesday with a big game coming up."
Wanderers entertain Cambridge United on Tuesday night on the back of a three-match winning league run for the first time this season.
On-loan goalkeeper James Trafford is yet to concede a goal since signing earlier this month and the strength in the Wanderers' squad is clear to see after a highly productive transfer window.
Recent recruit Charles took his tally to three goals in two games with two more classy finishes as Wanderers out-classed a Sunderland side beaten just once in the league since November to set themselves up perfectly for a run of eight games in February.
"Something we speak about a lot and pride ourselves on is our brand and identity and the philosophy and our way, and my way, and when it comes to fruition like that you're really pleased," added Evatt, whose side moved up to 14th in the table.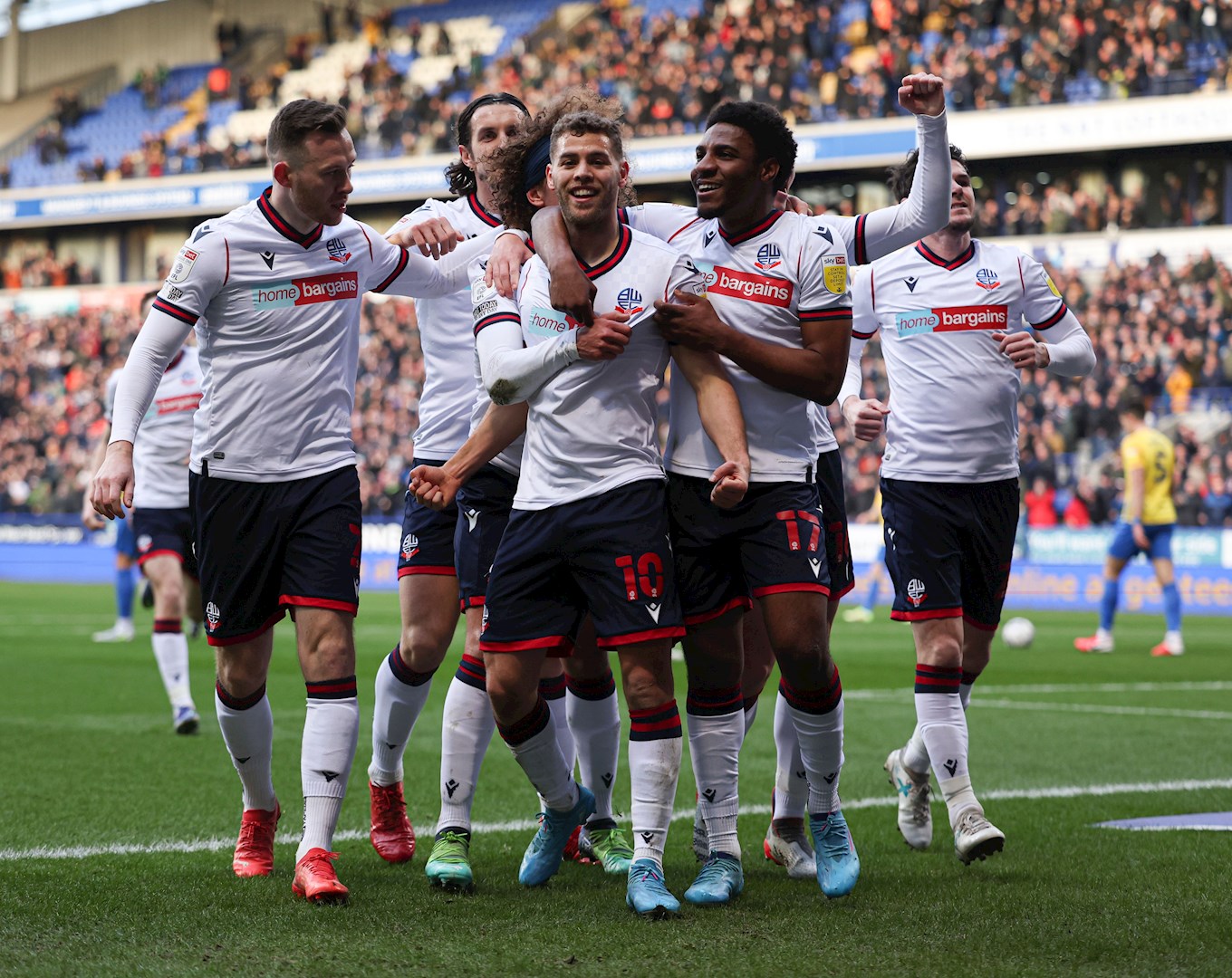 "I hope everyone will look at that and really enjoy what they've seen.
"Getting players back, getting players fit again and bringing people in has helped us.
"That's three wins and three clean sheets but it's only a small step. We've got more work to do to get anywhere where we need to be because we're not there yet.
"It's only a platform. You've got to go ahead and do it. It's actions now. That was the first one today and we've got to do a lot more."
Watch the manager's post-match interview HERE