Ian Evatt is only looking up as Wanderers aim to pull off their first double of the season.
Evatt's men entertain Ipswich Town on Saturday following a memorable 5-2 victory at Portman Road in September.
That was an early high spot in the campaign which Wanderers backed up to sit just outside the League One play-off spots at the start of October.
A tough run since – exacerbated by injuries and COVID – has seen the Whites slip to 18th place but Evatt remains focused on moving forwards by quickly ending a four-game losing league run.
"We're really disappointed and hurting from the run we've been on and where we find ourselves at the moment," said the Wanderers' boss.
"Do we think we're a poor team? Definitely not. There's a lot that we still think we're doing right but there's a lot that's been going wrong as well and we have to turn the wrongs into rights and start getting results, by hook or by crook at the moment.
"We have to stop this rot and hopefully that will start on Saturday.
"I don't believe in looking down. I think we should always be looking up. That's the type of person I am.
"I am a positive person and I think we've got lots of positive things to look forward to.
"The new players are settling in really well and making a difference, returning players are making a difference and we just need to break this cycle of defeats and get some confidence back and hopefully that will happen on Saturday.
"We need to start getting results again and we're only one goal away from that, I believe.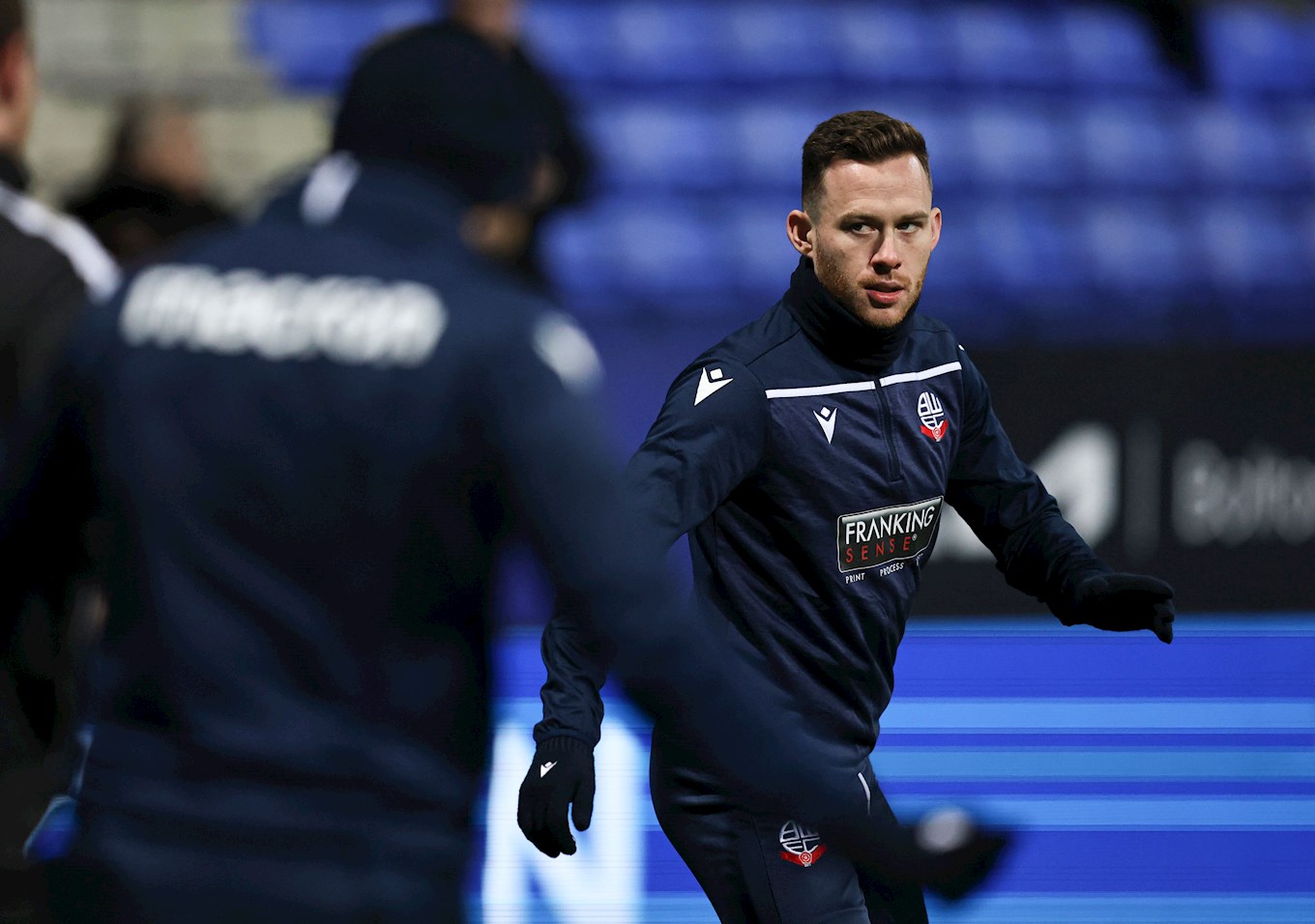 "I think if we score the first goal in games I think the confidence that will give the players will be huge and hopefully that happens on Saturday.
"The main thing for us is to make sure we take our opportunities."
Ipswich have changed management since their defeat to Wanderers with former Manchester United assistant-manager Kieran McKenna overseeing a three-match unbeaten run since he took over in mid-December to help the Tractor Boys move into the top 10.
But Wanderers also have new blood on board with midfielder Aaron Morley and on-loan goalkeeper James Trafford set to be part of the squad for the first time.
The return of vice-captain Gethin Jones and his link-up with recent recruit Marlon Fossey were plus-points of Tuesday night's defeat to Wycombe and with other transfer irons in the fire, Evatt insists the future is bright.
"Aaron Morley has trained and done great and I'm looking forward to seeing him. He will be a very good player for us and we've got a few more coming in as well," added Evatt.
"We've got James Trafford coming in to compete and we've got an offer on the table for a midfield player and then hopefully another forward as well.
"We're being proactive, we're trying to improve and hopefully come the end of the window we'll be a lot stronger than we were at the start of it.
"If we could get these next two over the line I think I'd be really happy with what we've got available.
"Players are also returning all the time so we are going to go from strength to strength.
"We know the plan, we know what we're trying to do. We've had huge backing in this window again.
"We're bringing in the right calibre of player and we will progress again. We are having a rough patch but I must say I think the fanbase in general has been outstanding.
"They are sticking with it. They should because we know we will come out the other side."
Tickets for the game remain on sale HERE with a reminder to fans that mandatory COVID checks will be in place.