Wanderers are up and running in Portugal, with boss Ian Evatt able to deliver good news from home and abroad.
Evatt has brought a 23-man squad out to the Algarve for a week-long training camp.
Midfielders Josh Sheehan and Lloyd Isgrove are both in the travelling party as they head back towards full fitness following surgery.
And while Kieran Lee hasn't made the trip – due to his wife' imminent delivery – the play-maker is training back at Lostock and on course to be available at the start of the new season.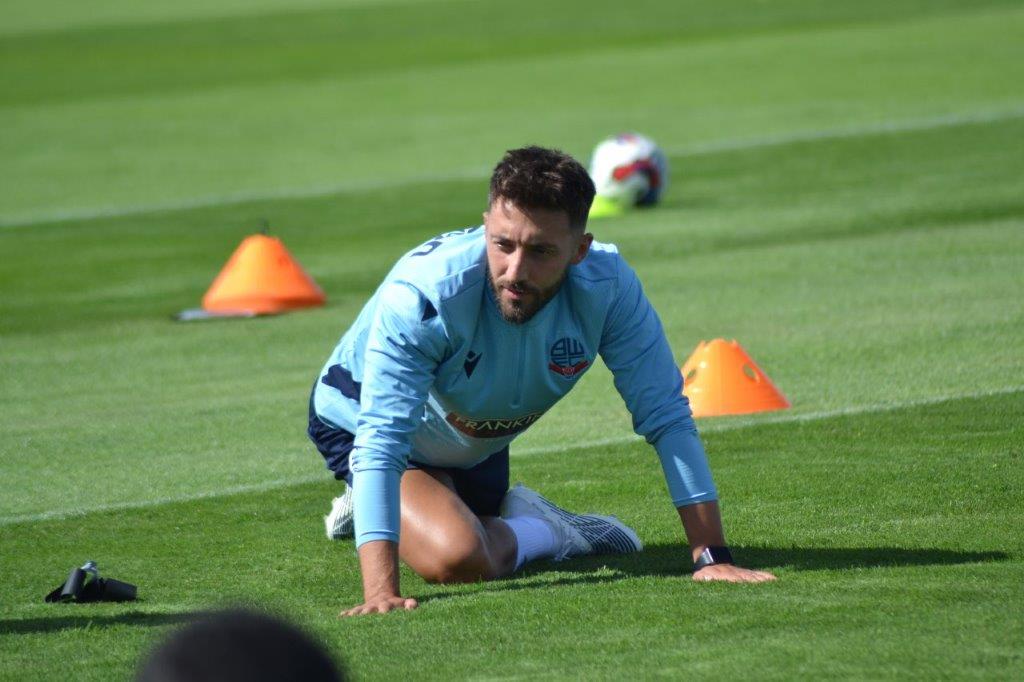 "Family always comes first and good luck to him and his wife on the birth of their third child," said Evatt.
"Kieran is fully fit and training with the 'B' team back home. He's doing his work and mirroring what we're doing here so we are happy squad-wise."
Lee hasn't played since finally succumbing to a heel injury in February, while Sheehan (knee) and Isgrove (hamstring) have both been sidelined since November.
"Josh has been joining in the sessions and he will be almost like a new signing for us," added Evatt.
"Lloyd is back rehabilitating and it's great to have the squad together. The group is performing really well and we're excited."
While Sheehan and Isgrove are being eased back in they are both progressing well as part of a group in Portugal which has also included youngsters Max Conway, Adam Senior and Ellis Litherland, who have all signed new contracts this summer.
Litherland is supplementing the goalkeeper contingent working under keeper coach Matt Gilks, with James Trafford due to report back for the start of his second loan stint with the Whites next Monday.
And the facilities and weather at the Wanderers' base are making it the ideal place to launch pre-season training with Evatt glad to get his players away in preparation for the 2022/23 campaign.
"In the first week we've got all the players 24/7 with no distraction," said the Wanderers' boss.
"It's lots of hard work, three or four sessions a day and really intense, but it's really important to ingrain some fundamentals into the players for the start of the season.
"We are extremely blessed to be here and grateful to Sharon and the rest of the board for making it possible."
The full 2022/23 training wear collection is available to purchase now online and in-store at the club shop! Shop online HERE