Ian Evatt wants the Wanderers' fans to enjoy the ride while his team keeps their eyes on the prize of another potential three points.
Evatt takes his in-form side to Wycombe Wanderers on Saturday on the back of successive 5-0 victories.
The Whites have also pieced together a five-match winning run to climb to third place in the League One table.
And while the entertainment on offer is rightly being lapped up by the supporters, Evatt isn't getting carried away by the goal glut or the prospect of what might be to come.   
"Externally, I'm delighted that the supporters are happy," said the Wanderers' boss, who has reversed the fortunes of a club that nearly went out of business in 2019 since taking charge 12 months later.
"They've been through enough crap in their time to warrant enjoying these moments and these two victories.
"I think it was 1929 the last time we won two games by five goals back-to-back, so let them get excited.
"Internally, we must keep focused and make sure we are concentrated and working really hard to improve.
"We're not at the stage for pats on the back or celebrations or thinking we've cracked it.
"Every game has massive importance now. Everyone looks into the future. We try and keep ourselves looking ahead to the next game and the next challenge.
"It's not about the semi-final (next Wednesday in the Papa Johns Trophy), it's not about the games in the future.
"The time will come for those but for now our focus has to be on Wycombe. The boys are focused. I think they're in a really good place and I'm looking forward to the game."
Wycombe have been on the charge themselves with a run of four successive wins lifting them up to seventh in the table as they look to repeat last season's play-off finish.
They remain nine points behind Wanderers – having played two games fewer ­– in the battle for a top-six place.
And with the in-form Whites well placed in the promotion hunt after securing eight wins and three draws from their last 12 games, Evatt wants his players to keep feeing off the positive mood in the camp.
"Everyone is in good spirits, in good form. I love the feel of the group at the moment, the feel of how together they are," he added.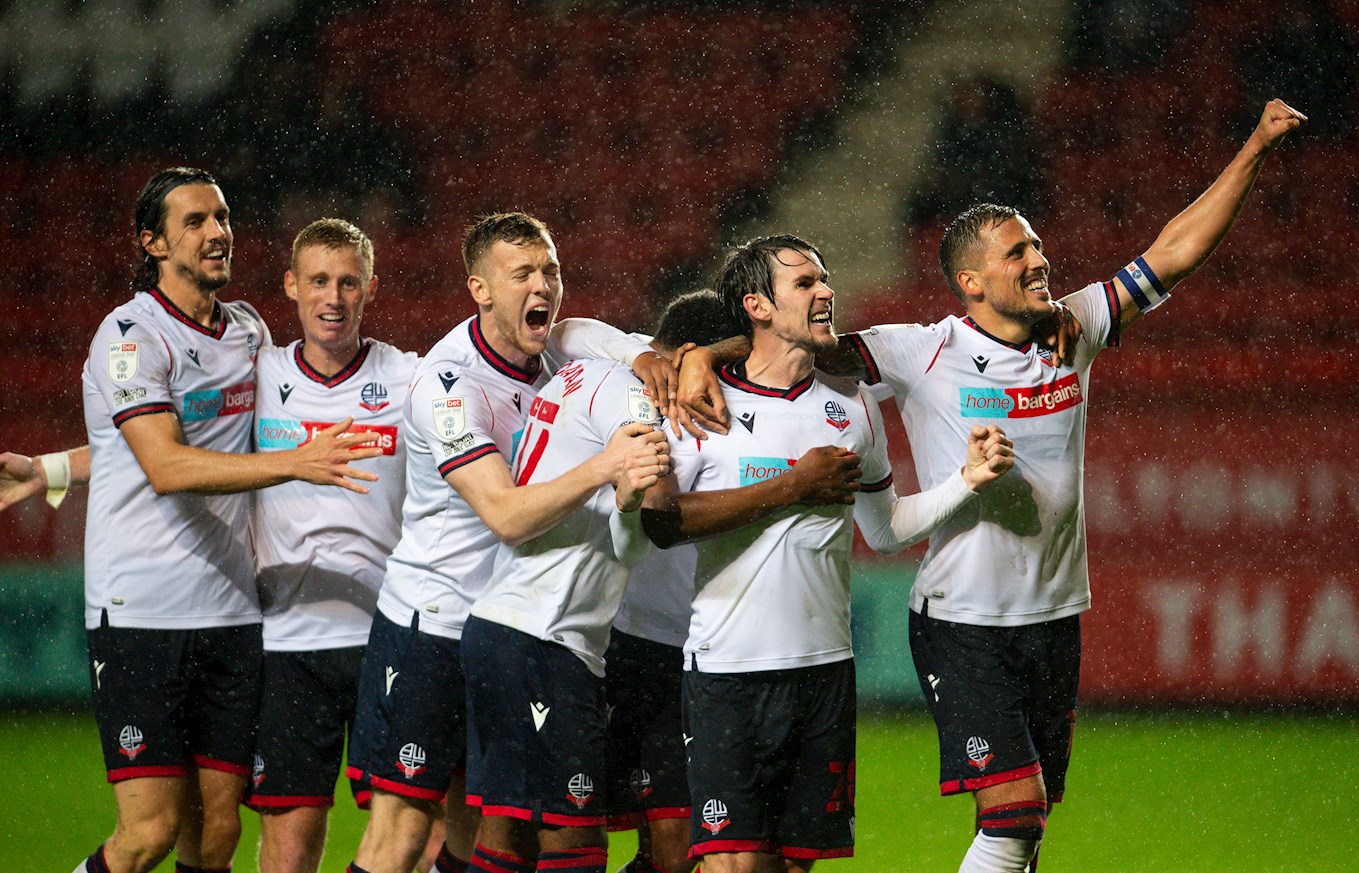 "It's actually palpable. You can really feel it. You can feel it everywhere. It's a great place to be at the moment, this football club.
"I'm really pleased with them but we know we've got lots to do.
"We're trying to be as confident as we possibly can be without that over-stepping the fine line between confidence and arrogance.
"We're a really humble group. We want to keep working hard. The players are in a good space and they're determined to go and put on another good performance on Saturday."