Ian Evatt is calling on the Wanderers' fans to play their part as he tries to guide the Whites to Wembley.
Evatt takes his side to Accrington Stanley tonight (Wednesday) for a Papa Johns Trophy semi-final with the winners going on to face Plymouth Argyle in the final on 2 April.
Wanderers are hoping to secure a first trip to Wembley since 2011 and a place in a first domestic final since 2004.
And with around 2,600 Whites' fans making up the sold-out allocation of away supporters at the Wham Stadium, Evatt believes their backing can make a difference.
"There's still 90 minutes of football to be played before we can start dreaming and thinking and we all know this game throws up some weird and wonderful things," said the Wanderers' boss.
"It's going to be a difficult game. For us now, it's just about showing the best version of ourselves on Wednesday night.
"Hopefully the fans will back us, create a partisan, positive atmosphere and, fingers crossed, we can do the business.
"There's nobody probably wants it more than our fans. But believe you me, we do as well. (Having) more than half of the stadium is fantastic for us. Let's use it in a positive manner and a positive way.
"When they get behind the players, the players really buy into that and it can spur them on even more.
"We have a responsibility as well to get the fans off seats and create that positive environment and atmosphere with our performance levels. We know what we need to do. It's now about going out there and doing it.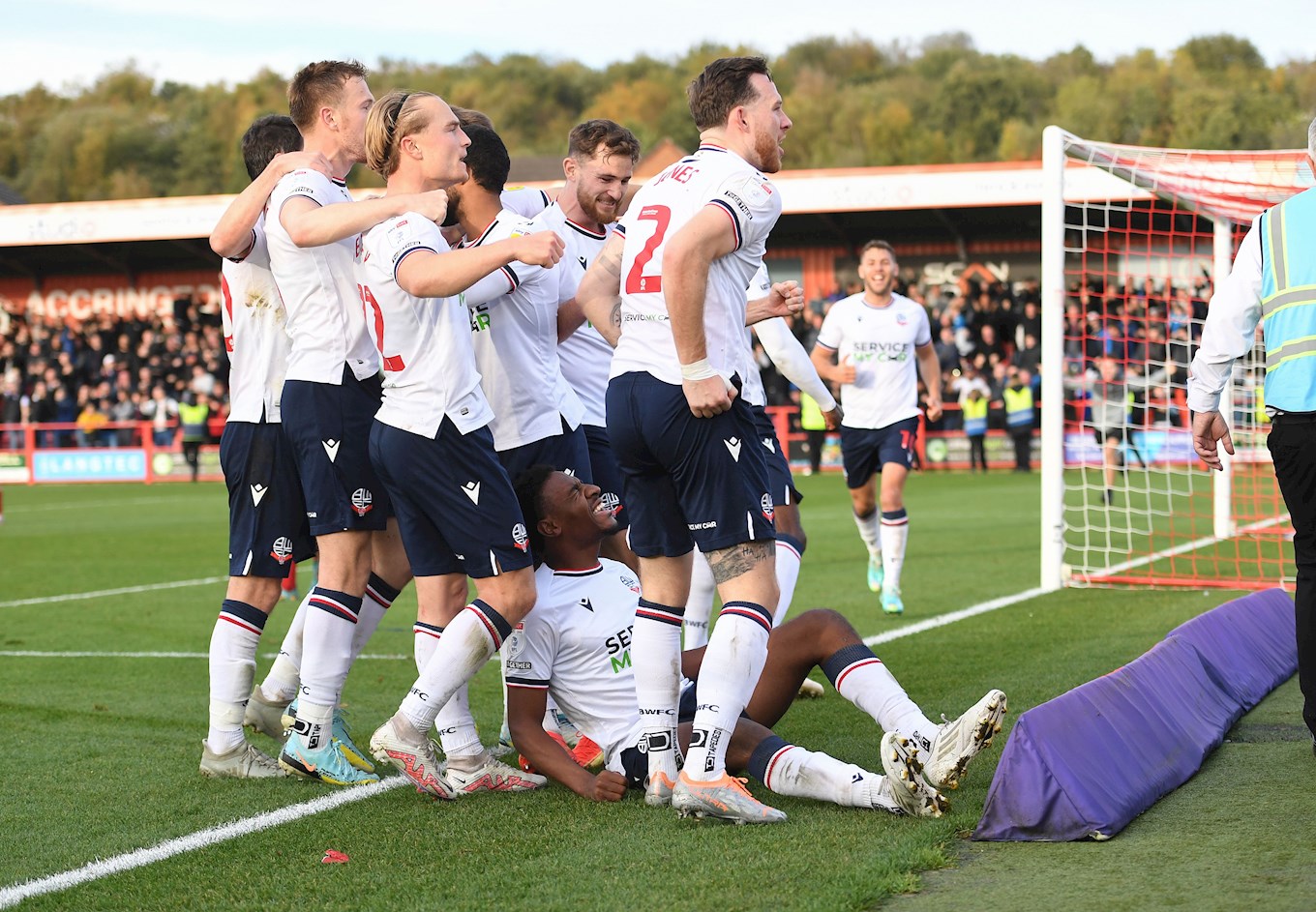 "We know we've got this once chance now. It's a knock-out competition and we have to give it our absolute all and we will. Hopefully that will be good enough to get us through on the day."
Wanderers won 3-2 in the League One meeting at Accrington in October, with the two sides currently fighting for things at opposite ends of the table.
The Whites' position in the top six means they also have a play-off place to chase and Evatt is relishing the challenge of competing for prizes as he and his players focus first on their quest to stay on the Trophy trail.
"The place we've put ourselves in, both in the division and in the cup, we're going to be saying this every week now," he added.
"Saturday was a big game, Wednesday's a big game, Saturday will be a big game.
"It's an absolute privilege to be involved in these big games. I've said to the players, the way we play, we can't carry the weight of expectation around our necks.
"We have to have clarity, we have to have freedom to play with a confidence we want to play with.
"It's not about thinking about the destination, it's the journey we need to concentrate on and the next part of that journey is Wednesday night."