Victor Adeboyejo is embracing a first pre-season with Wanderers as he prepares for lift-off.
Adeboyejo helped the Whites reach the play-off semi-finals last season after signing from Burton Albion in January.
The striker's three goals in a Wanderers' shirt took his season's tally to 16 in total.
And after finding his feet on the back of a dream move, he's now ready to build on that total with the benefit of a full preparation as part of Ian Evatt's squad behind him.
"It was a short time off but you sort of can't wait to get going. I am really happy to be doing my first pre-season and I say that with a straight face!" said Adeboyejo at Wanderers' training camp in Portugal.
"It's been tough but it's good to be back around the boys and the anticipation of a new season is nice to have.
"It's never easy joining a club half-way through the season. You are trying to learn how the manager wants us to play and what players can do and how I can fit into that.
"It's nice to start at zero and see how I can pick up as much as I can and put my input into the team as well, which is going to be interesting.
"From a personal point of view, it was amazing to have that transition of being somewhere you have to graft and fight to be in a team that's pushing and doing well.
"Outside looking in, it was amazing to see what Bolton was doing and to be a part of it was even sweeter.
"Of course, we're going to look back and say 'well, we could have got promoted.' I think we've got to take the lessons and build on it for next season.
"That's what the plan is now – to build on from last season and go one better."
Wanderers have made no secret of the fact they need to increase their goal output in 2023/24 to mount another promotion push.
That's not lost on Adeboyejo and his striking colleagues.
And it's a challenge that the former Barnsley man won't shirk as the Whites build up towards the start of the campaign in five weeks' time.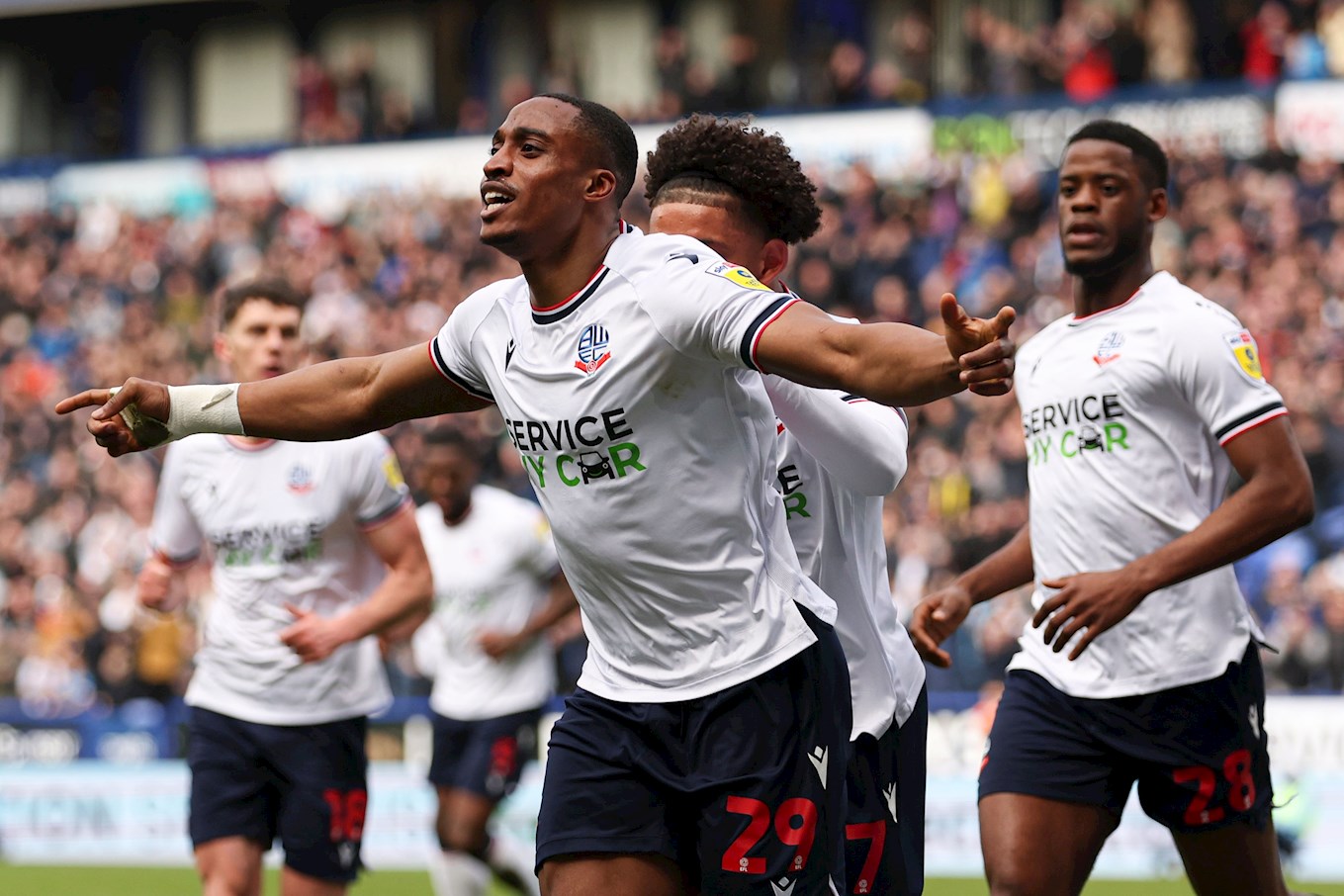 "We are looked at the ones who need to get the goals," Adeboyejo added.
"Of course it's a team effort but I think we should put that pressure on ourselves, to be the ones to get the goals and help the team win games. If we're doing our part, it makes the job easier for the rest of the team.
"As much as it is a team effort to chip in with the goals, we are all putting that pressure on ourselves to make sure we get our numbers up and all have a part to play in the season.
"What is so good about it is that everyone's together. The strikers' union isn't spoken about that much. But we do need each other, not just for the support but for the competition.
"You want to be able to see your strike partner scoring goals because it will motivate you to score as well.
"We do have that quality in the team. It's just about each one of us showing what we can do and bringing that out every game, every moment, every session. That's going to be the focus and that's what we're going to do."
Watch the full interview with Vic from Wanderers' training base on the Algarve in the video above