The ultimate Christmas present...
2023/24 half-season tickets are now on sale for the final eleven home games of the season, starting with our fixture against Burton Albion on 1st January 2024.
A phenomenal 15,500 season tickets were sold before a ball was kicked ahead of the 2023/24 campaign and with over half of the season still to go, Wanderers' fans have another chance to join this incredible army of support.
With prices starting from as little as £4.09 per match for juniors and £14.09 per match for adults, fans can benefit from significant savings compared to match-by-match prices as well as guarantee their seat at big games including Burton, Barnsley, Reading, Portsmouth and the final home game of the season against Port Vale.
The 2023/24 half season tickets activate from the Burton Albion fixture on 1st January 2024.
Pricing table: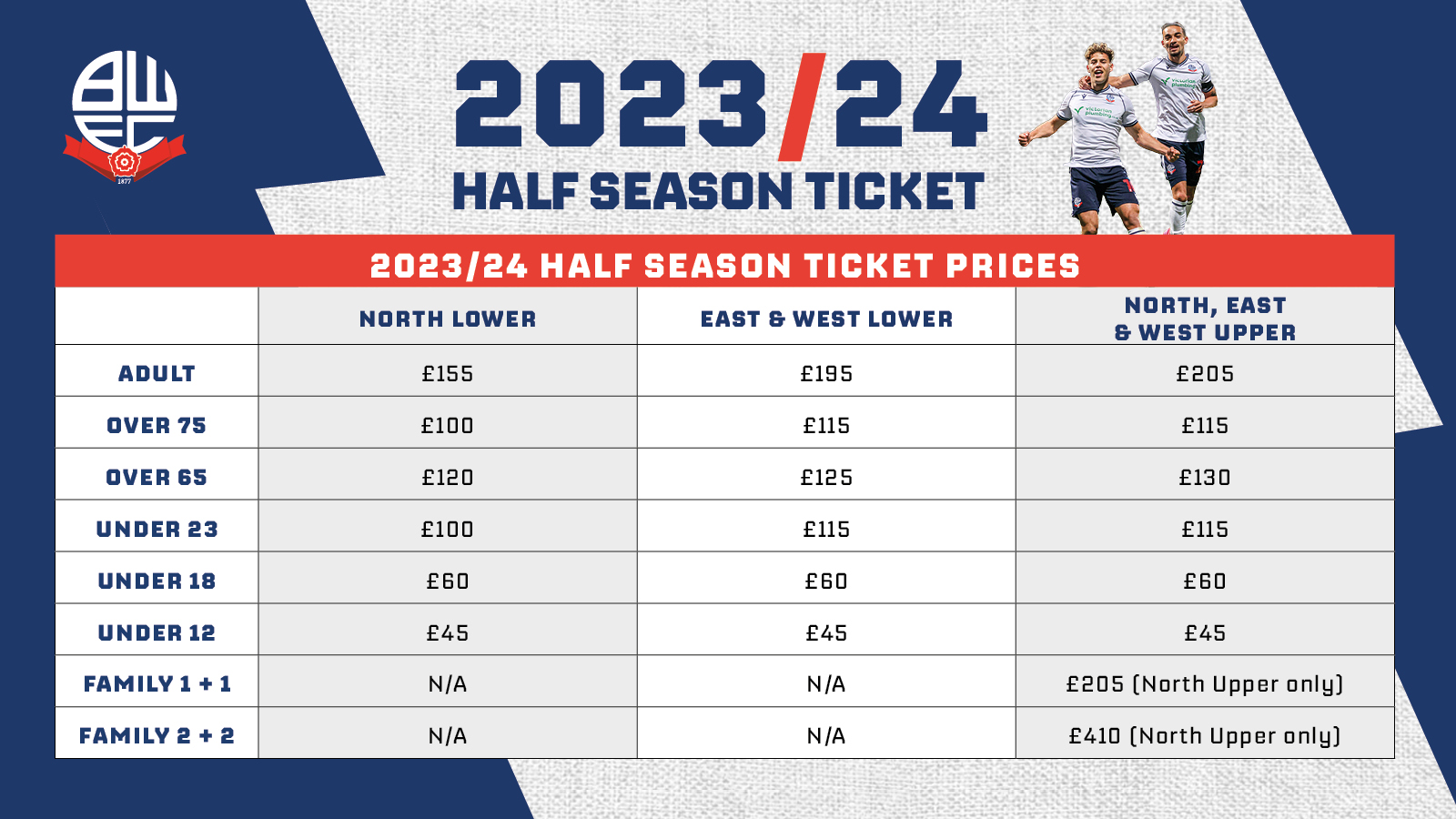 Cost per match pricing table: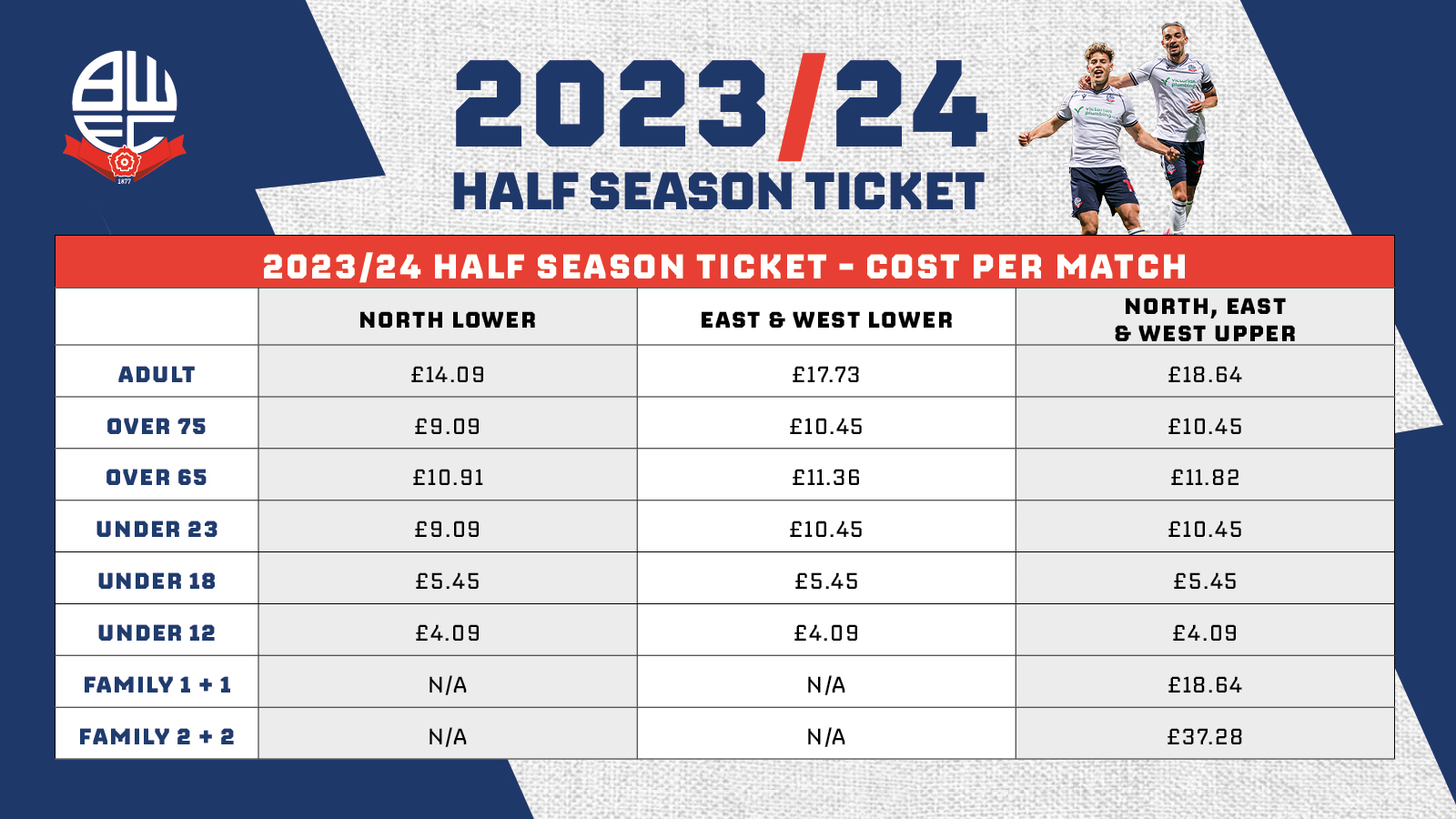 Neil Hart, Chief Executive Officer of Bolton Wanderers said: "We are pleased to launch half season tickets for the remainder of the 2023/24 campaign.
"Our commitment to affordable season ticket pricing remains and we hope even more Wanderers supporters are able to join us at the Toughsheet Community Stadium for what is proving to be an exciting and competitive season. 
"We're also proud to once again be offering every primary school in the Bolton borough a free half season ticket to share amongst families in their communities."
"The hope is the tickets will be used by families who might not otherwise get the chance to visit the stadium."
"Our thanks as ever to the Bolton Wanderers Supporters' Trust for their consultation and insight and to all Wanderers fans for their ongoing support for the Club. We look forward to welcoming new half season ticket holders to Bolton Wanderers in the New Year."
Primary School Offer
To claim one free family half season ticket, we are asking a representative from each primary school within the borough of Bolton to please email tickets@bwfc.co.uk, providing us with a contact name, the name of the school and describing how you will use your free half season ticket within your school community.
A family ticket includes seats for two adults and two children.
We ask all requests for school half season tickets are submitted by Friday 8th December.
The deadline for securing a half season ticket is 3pm, 1st January 2024.