Jon Dadi Bodvarsson wants no letting up after extending the Whites' winning run, writes Pete Oliver.
Bodvarsson grabbed both goals as Wanderers beat Stockport County 2-0 to complete a 100 per cent record in the group stages of the Bristol Streets Motors (EFL) Trophy.
The result, which guaranteed the holders a home tie in the last-32 of the competition, made it seven wins in a row and Bodvarsson doesn't want to stop here after his deadly double at Edgeley Park.
"As I striker you want to be on the score sheet and see the ball in the back of the net, no matter the occasion," said the Icelander, who added to his goal in the 8-1 rout of Manchester United's U21s in the previous group game.
"They were good passes from George and Paris as well which help me finish quite easily, so that was nice. It is good to get these two goals under my belt but first and foremost I'm just really happy with the win and happy how everyone approached the game.
"Seven in a row is brilliant but it's just seven in a row. We want to keep going. There is so much left in the season and we want to be up there."
"Against these sort of teams it's always hard when the game is still 0-0, so it was good to break the ice and get the second goal as well. Possibly we could have done a little better in the second half and buried the game a bit more but we did what we wanted to do.
"We want to be relentless and no matter the occasion we wanted to put in a good shift and a good performance. We are representing a club that should be doing really well and be up there. So far, it's been good and we have to be consistent with it.
"We're on a good run of form right now and we just want to keep being relentless at it. We have to make sure we're not going to be too cocky about it and we want to stay consistent with it. Seven in a row is brilliant but it's just seven in a row. We want to keep going. There is so much left in the season and we want to be up there."
Wanderers' winning streak has taken them to third place in League One and through the opening stage of both the FA Cup and the Trophy they are trying to defend.
Bodvarsson missed the Wembley final win over Plymouth Argyle with an ankle injury which curtailed his 2022/23 season at the half-way point.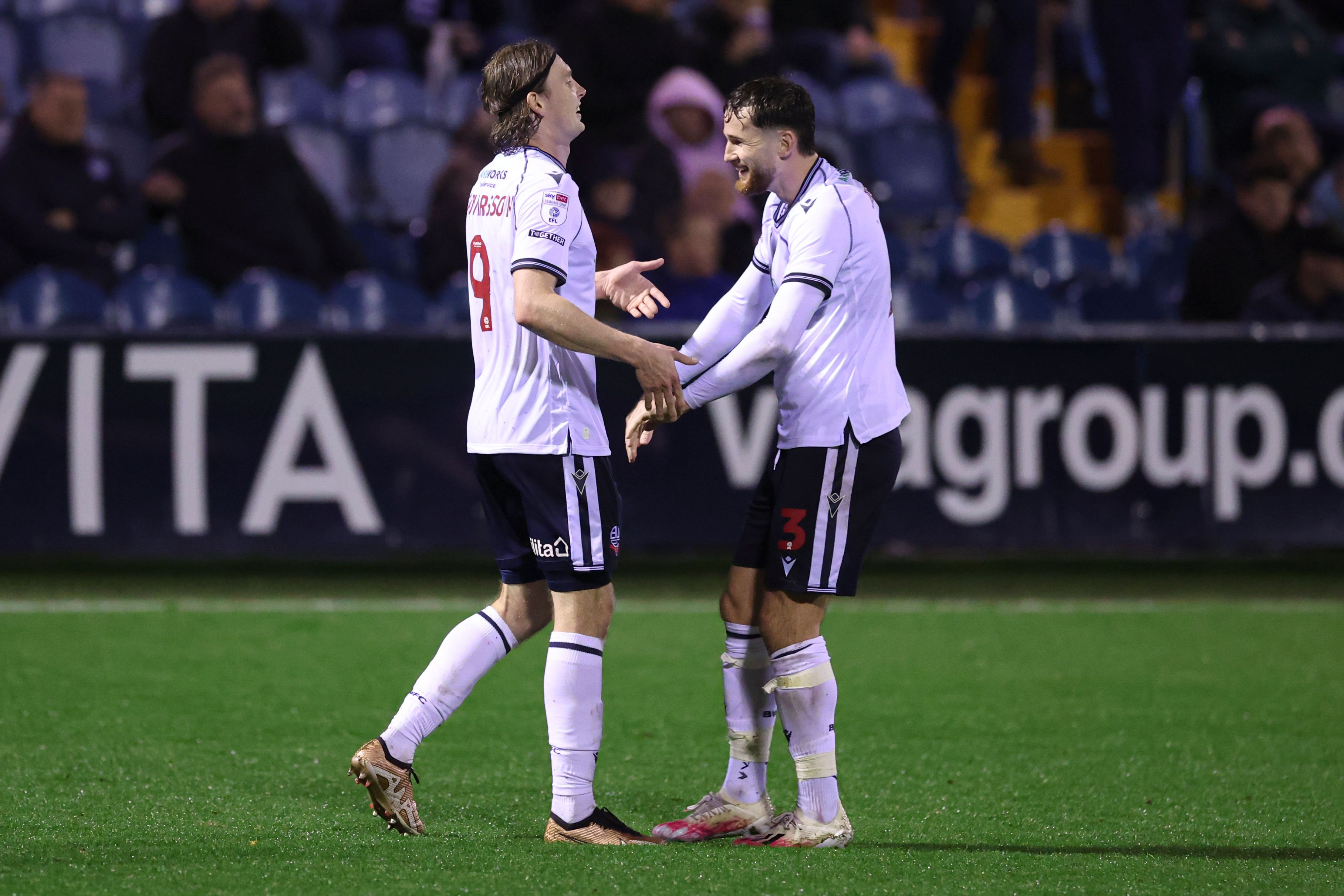 The striker also had to overcome a hamstring strain he picked up in the summer but his now fully fit and firing as he aims to help Ian Evatt's men keep challenging on all fronts.
"It's frustrating to be not playing as much as you would want to, but at the same time you can't really change a winning team," added Bodvarsson, who has been used off the bench so far in the league campaign.
"The lads who have been playing have been brilliant. We have been really good this season and for me that's the most important thing. It's not about me, it's about the whole team.
"As a player you want to play more and you're never happy being on the bench but you just control the controllables and do as well as you can, whether it's 15 minutes or from the start.
"It's about the whole collective team spirit and when I'm on the pitch I just make sure I do my part and help the team. It's looking good at the moment. No matter which competition it is we want to do well and obviously I want to get a trip back to Wembley because I missed out last time."
Watch Jon Dadi's post-match interview on Wanderers TV HERE