Ian Evatt was delighted to see Wanderers hit the ground running with an opening-day win and another gear to find.
Evatt's men eased to a 3-0 victory over Lincoln City in front of 20,000 fans at the Toughsheet Community Stadium.y
Jack Iredale's first goal for the club less than four minutes in set the tone before Victor Adeboyejo also scored from a corner early in the second half to all but bank the points.
An own-goal from Lincoln captain Paudie O'Connor completed the scoring and Evatt was happy with the day's work.
"I'm pleased. It was important we got the result today. I thought there was lots to like about the performance," said the Wanderers' boss.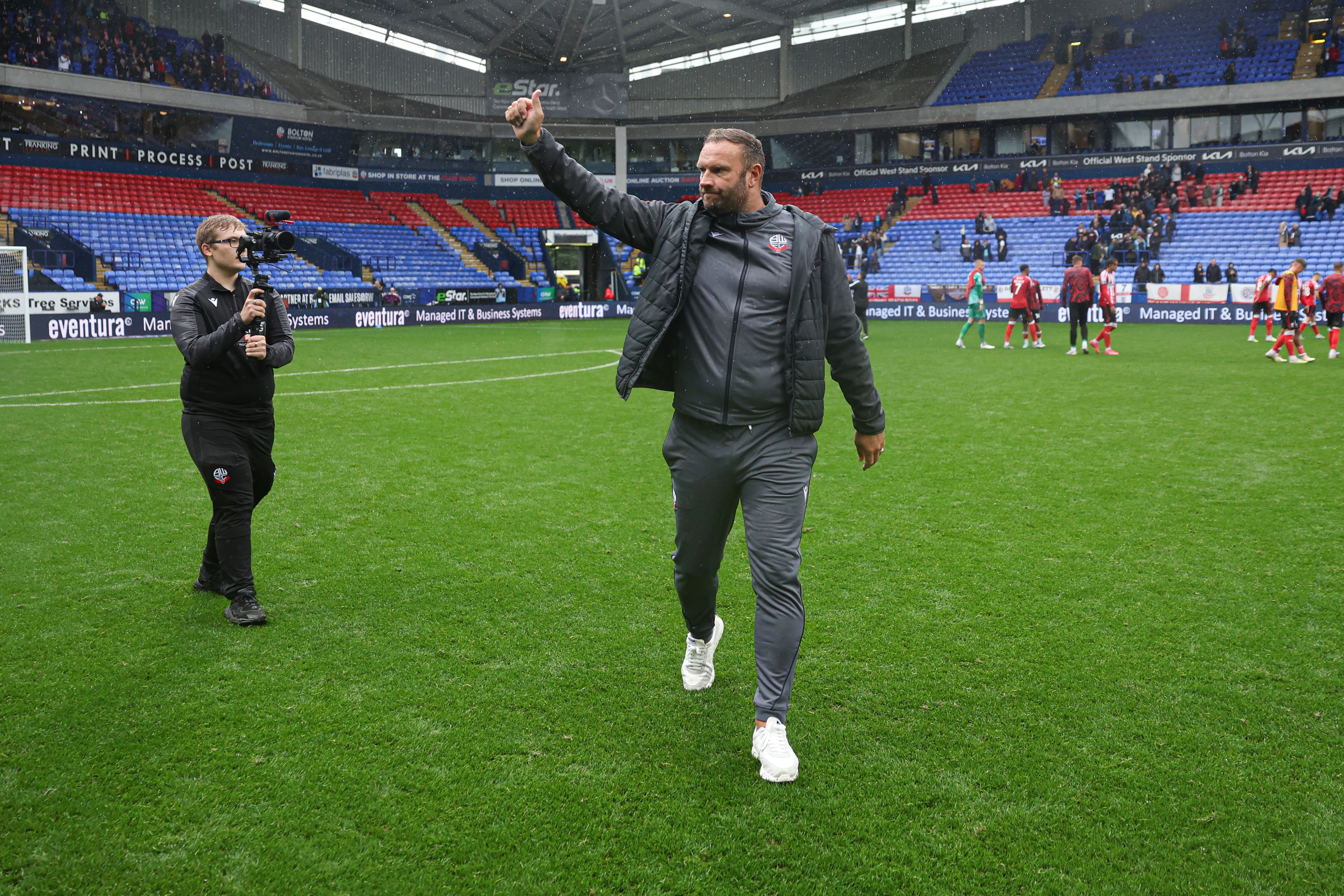 "There were some bits not to like. We got a bit sloppy when we got to three. We could have kept on going with the fresh legs.
"We weren't tight enough with our passes or switch the ball quick enough or well enough. Overall, it was a good start, but it's only a start.
"I'm delighted for Vic and it's great for Jack. He scored an identical one in training yesterday so it's great he replicated that today.
"Lincoln are a tough team to break down. You can see that from their record last year and that first goal all-important. That kind of settled everyone down and then we went about our business in a professional manner for large parts.
I felt we dominated and I did feel like we had another gear to find if we needed to.
"I thought some of our general play was excellent. I felt we dominated and I did feel like we had another gear to find if we needed to. I'm genuinely pleased and it's an important start to get off the mark."
Half-a-dozen players were booked and a total of 14 minutes of added time were played as new refereeing directives designed to tighten up on discipline and add to the playing time were brought into force.
Evatt admits the changes are going to lead to some long afternoons but welcomes the move to try and negate time-wasting tactics.
"I think gone are the days where you'll get the football results at ten to five," he added.
"We will get used to it but I think it's for the benefit of the game. I think it's helping get that 60-minute playing time which is all important, especially for the paying customer.
"Fingers crossed, our paying customers are going home happy today."
Watch the manager's full post-match interview on Wanderers TV. To sign up, go HERE