Match winner George Thomason enjoyed one on of the high points of his burgeoning career as his spectacular strike gave Wanderers victory over his former club, writes Pete Oliver.
Thomason crashed home an unstoppable winner as Wanderers beat Blackpool 1-0 to make it five successive wins in League One to move within a point of leaders Portsmouth.
The midfielder admitted his 74th-minute strike was his best goal yet and gave him one of his most memorable ever afternoons as he tasted success against the club which released him as a 16-year-old.
"It's definitely up there in my football career to date," said Thomason. "It was just one of those where it comes off your foot and you know you've hit it well and, as long as you hit the target, you know you're going to be testing the goalie.
"It was even sweeter I suppose that it came against the club where I had my up-bringing and didn't make the grade. Football has a funny way of telling stories and I feel that was just another part of mine.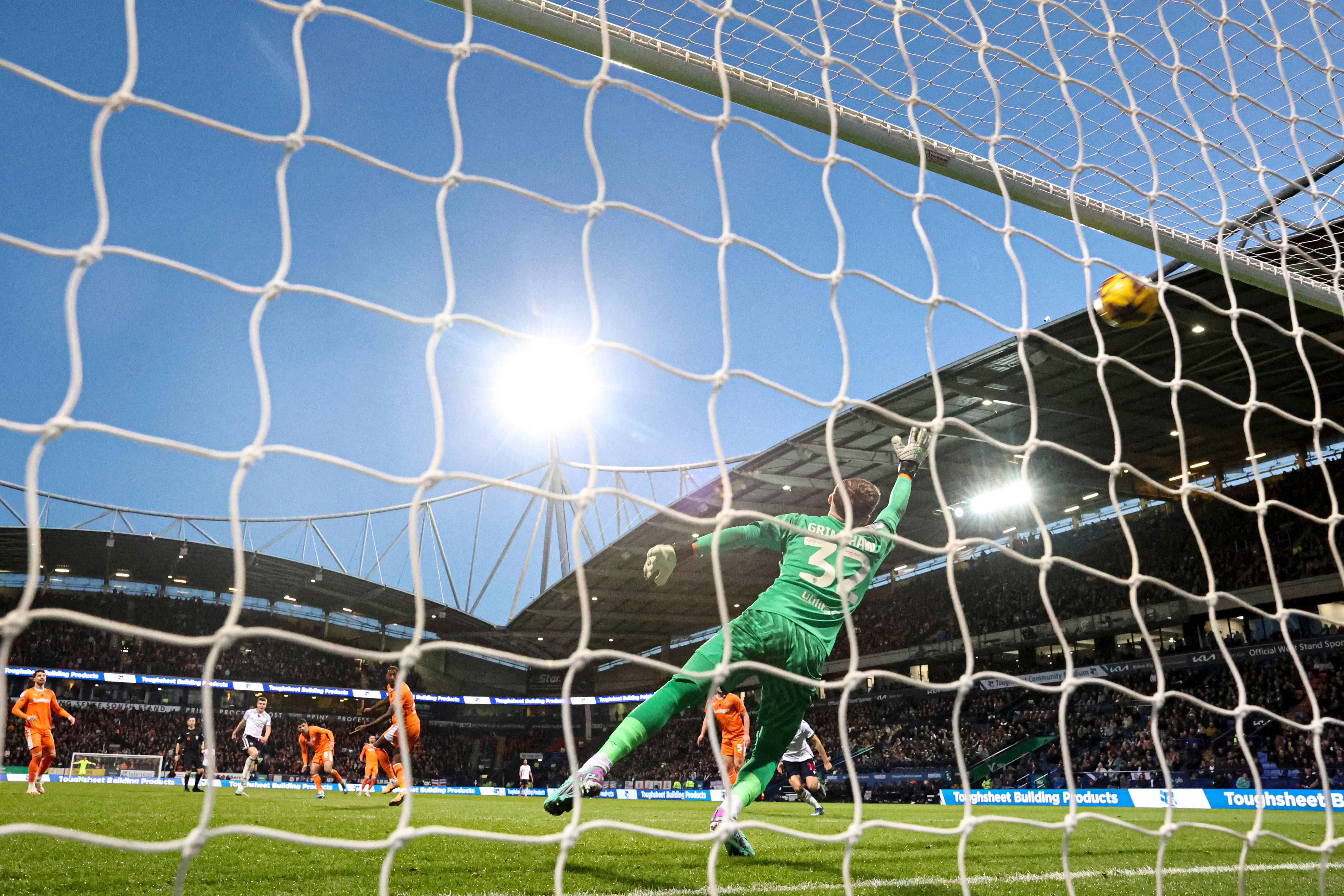 "It was a long time ago now, six years or so, and I don't dwell on it. At the time it was sore and it hurt and I had friends in the away end giving me a bit of stick, wishing me all the best but saying don't score.
"It was just it was just a really special moment; a big crowd, a big game against a really good opposition and it was a top-quality game where much wasn't going to decide it."
Thomason's goal – his second of the season and only the fourth of his career – capped another outstanding performance from the 22-year-old who continues to grow in stature under boss Ian Evatt.
The Barrow-born midfield man, who joined Wanderers from Longridge Town in January, 2020, was in demand from elsewhere in August but, thankfully, stayed with Wanderers to help a promotion push which remained firmly on course with the win over the Seasiders.
"We've all got one common goal here and we need a collective, strong core group to do it."
"Individually it was nice to score and it be the goal that wins the game," Thomason added. "But more for the fact that we knew today was going to be a big game for many reasons, a big crowd, Lancashire derby and Blackpool or a good side.
"We had to win our game to keep the momentum and keep pushing to those top two places. That's more the overriding feeling that we're still on the heels and we're still on the chase of those top two spots.
"Everyone knows that momentum in football goes a long way. We are a really highly-moraled group at the moment. We know we have just won five on the spin in the league and everyone is hungry and everyone wants minutes no matter what the competition is.
"We've all got one common goal here and we need a collective, strong core group to do it, not just 11 men, not just to 15 men. It has to be the whole squad and the squad success is your personal success at the end of the day."
Watch George's post-match interview on Wanderers TV