Ahead of tomorrow's fixture, COO Phil Mason shares the new Club charity partners for the season and touches on the importance of the 'One Wanderers Family' initiative:​​​​​​​
It has been a great delight to see fans young and old wearing the new season's third shirt with pride.
Thank you to everyone who has purchased a third shirt so far, as £5 from every purchase goes to the Club's official charity, Bolton Wanderers in the Community.
On the shirt you can also see the names of two further charities; Emmaus and Utilita Giving.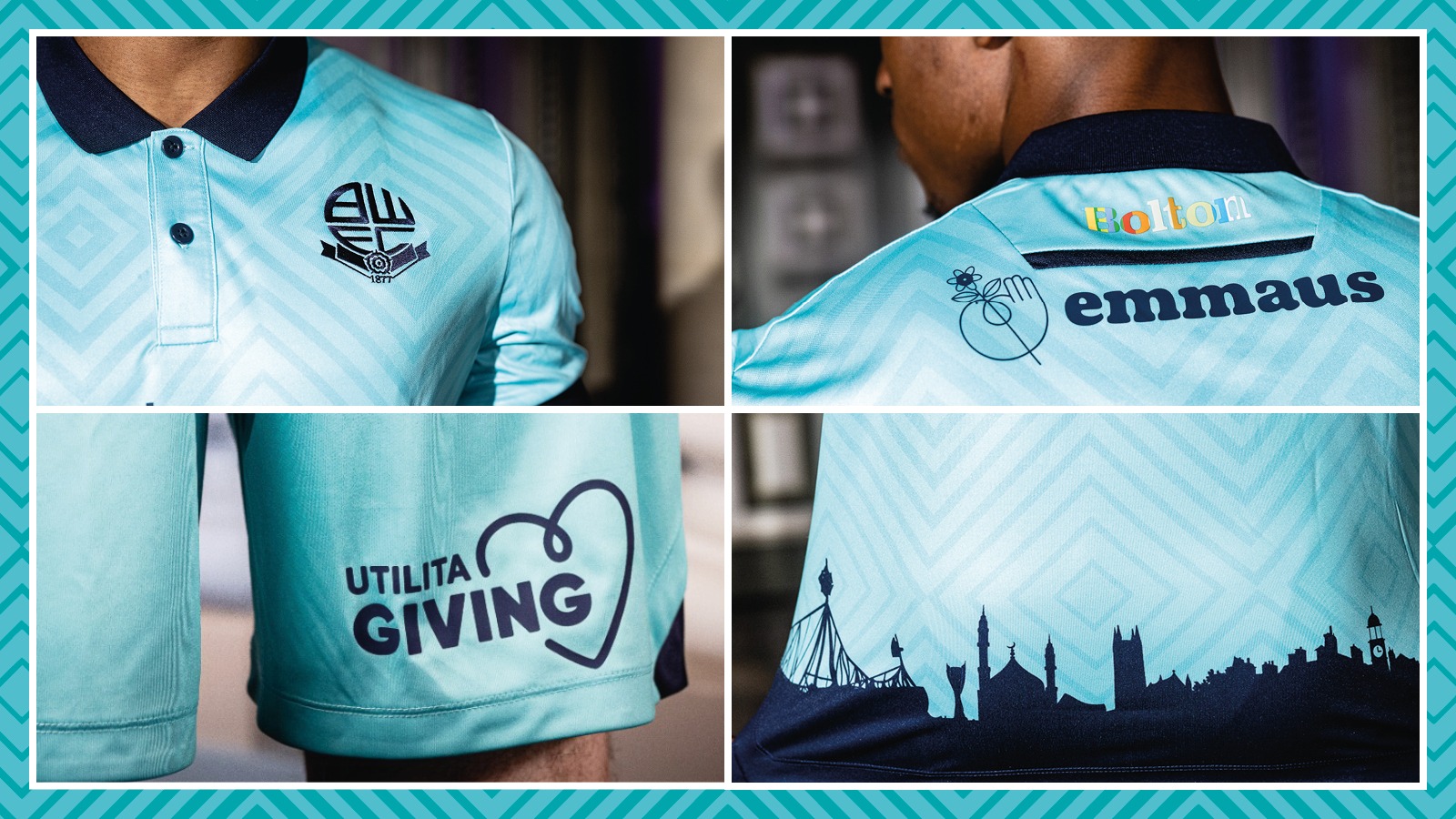 Emmaus is the chosen charity of our shirt sponsor Victorian Plumbing and so locally, we are linking up with their regional branch, Emmaus Bolton.
Emmaus Bolton provide a home and meaningful work to up to 22 people with experience of homelessness. The social enterprises they run generate the revenue which keeps the community self-sustainable.
People can live and work, sharing a life together, but retaining their own dignity and independence.
At Emmaus, everyone is accepted for who they are now, not judged on what they might have been in the past.
The business is about reusing or recycling items that people no longer want. They collect and receive items, carry out minor refurbishment if required, and sell them in the shop. Not only does this stop hundreds of tonnes going into landfill, it also provides our customers with affordable and sometimes unique items for their homes, while also providing a home for others.
Our second charity partner is the charitable arm of Utilita, the Club's back of shorts sponsor.
Utilita Giving support individuals, families and households who are experiencing fuel and/or food poverty and who meet the charity's purpose and eligibility criteria.
The charity also supports groups and organisations whose intentions match that of Utilita Giving, helping people in fuel and food poverty.
And our third charity partner is linked with the EFL – the British Red Cross.
The focus is to use the power of football to support those experiencing loneliness.
Chronic loneliness can have a serious impact on wellbeing and currently the British Red Cross' works with over 100,000 people experiencing loneliness per year through dedicated services across the UK. This ranges from helping isolated elderly people to supporting refugees who arrive with nothing.
All of these charities will have an opportunity during the season to highlight their work on a chosen match day, as well as raise vital funds. They will also link in with Bolton Wanderers in the Community, supporting the work the Club's charity is already doing in these areas work.
We look forward to working with them all over the coming season.
One Wanderers Family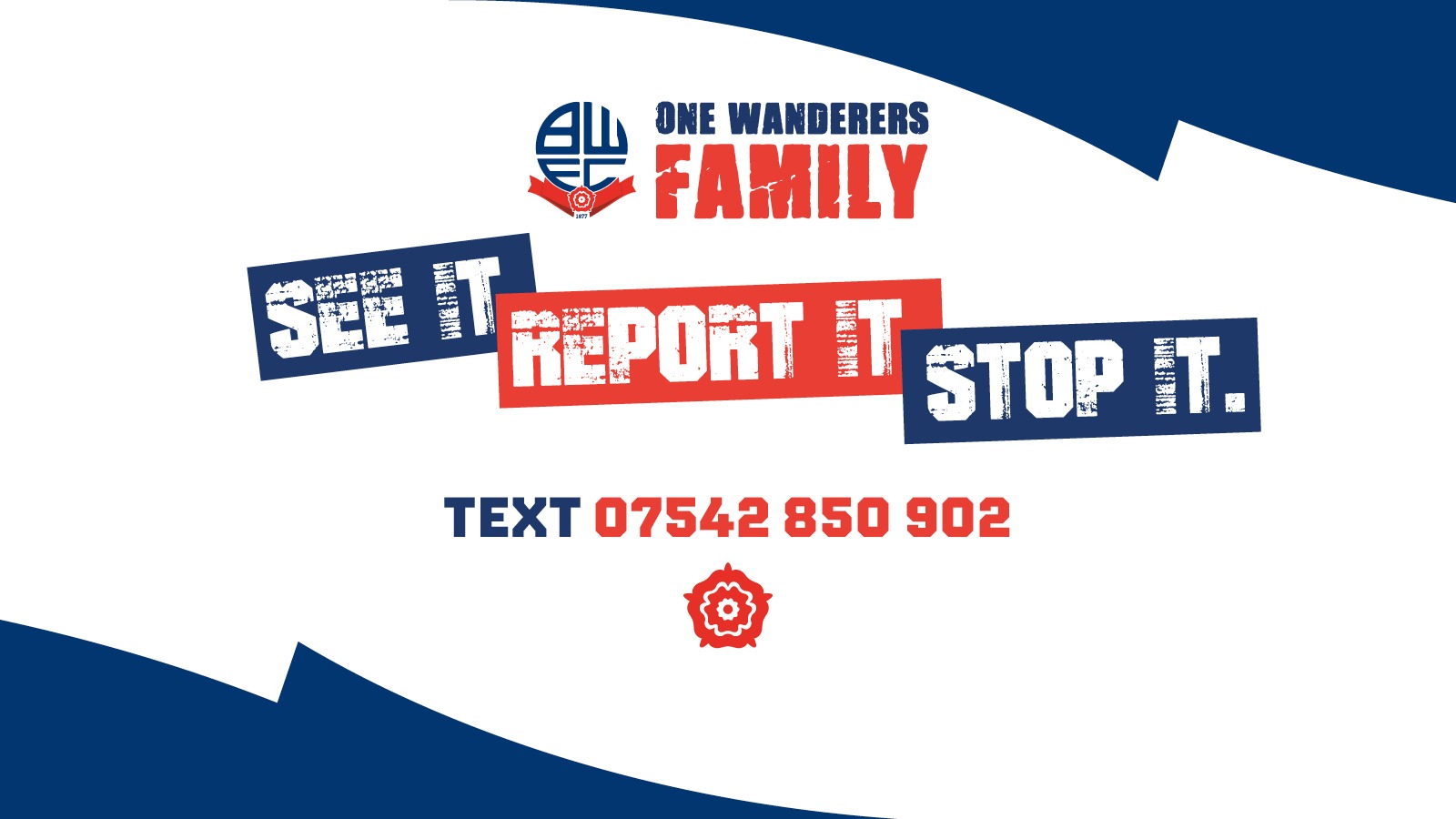 On a separate note, we welcome a bumper crowd to the Toughsheet Community Stadium for our derby day fixture against Wigan Athletic.
It is of the utmost importance that everyone inside our stadium feels comfortable and safe during every game we host here.
A reminder to supporters that the 'One Wanderers Family' campaign allows fans to share information and report any incidents of disorder in and around the stadium via a dedicated TEXT number. We are encouraging fans to See It. Report It. Stop It.
If you would like to make report, please TEXT or WhatsApp 07542 850 902.
We are One Club, One Community, One Town.
You will also be able to find Phil's notes in tomorrow's 'The Wanderer' matchday programme.