A last gasp Sean Hogan equaliser was enough for Wanderers' B Team to earn a point in the Central League Cup against Huddersfield Town on Tuesday afternoon.
With gale force winds at Lostock, the two sides played out a thrilling 3-3 draw with plenty of quality on display.
And even with that wind against Wanderers in the first period, they opened the scoring within ten minutes. Ben Andreucci picked out Trevon Bryan with a curling pass down the left before the forward paced into the box and fired low beneath the Terriers' keeper to get Wanderers off to the perfect start.
Shortly after, Luke Matheson charged forward down the right before cutting back to Noah Halford but his goal bound effort was diverted behind.
The visitors fired a warning sign to Wanderers on the 25th minute. Ben Midgley struck an effort from range, forcing Luke Hutchinson into a spectacular save as he tipped the shot onto the cross bar and out for a corner.
The Terriers did restore parity on the half hour mark. Hazeem Bakre picked the ball up in a pocket of space before threading a pass through to DJ Sturridge who arrowed his shot into the far corner beyond Hutchinson.
With five minutes left of the first half, Wanderers had an opportunity to go back in front. Ben Andreucci raced clear but found Michael Acquah in inspired form as he tipped the placed shot around the post.
Not to be deterred, Wanderers did edge back into the lead before the break. With the wind still playing a factor, the Whites worked a short corner before Luke Matheson drilled a low cross to Eric Yoro at the back post who was on hand to tap into an empty net.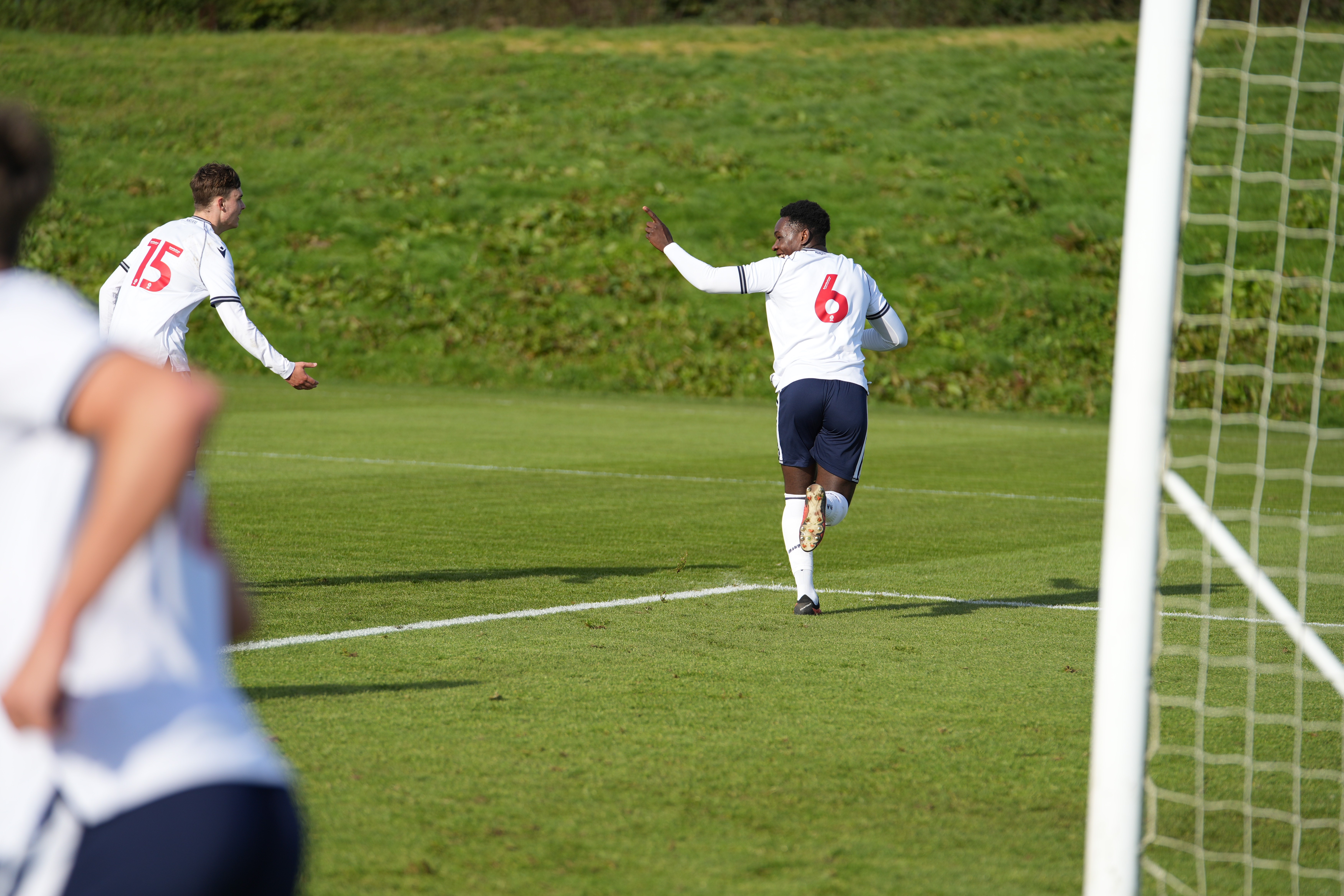 The away side rallied at the interval and set about leveling the scores quickly. That man Sturridge was again the threat as he found space in behind the Wanderers defence to shoot on the turn and find the bottom corner with his left foot, much to Wanderers' frustration.
With Wanderers having a number of promising two-against-one scenarios, they didn't make the most of them and were punished for that lack of clinical finishing. Hazeem Bakre found himself on the end of a deflected cross before sweeping home into the roof of the net.
The Whites largely controlled the second half but found themselves needing a goal to salvage a point.
And their late pressure eventually told as Trevon Bryan worked a pass out wide to Luke Matheson who kept his composure to pick out Sean Hogan inside the box and he made no mistake from close range with nearly the last kick off the game.
Wanderers Team: Hutchinson (C), Matheson, Leigh (Fleury 62'), Yoro, Bryan, Hayes-Green, Halford, Inwood, Sharples, Andreucci (Shakespear), Loureiro (Lockett 62')