Midfield man George Thomason wants the hurt of dropped points at Reading to help provoke a positive reaction when Wanderers return home next Saturday.
The Whites suffered a first away defeat of the season as they failed to build on a first-half lead and conceded two late goals to lose 2-1 to the Royals.
Ian Evatt's men paid the price for not adding to Dion Charles' sixth goal of the season and slipped out of the top six - still just three points off top spot - on goal difference ahead of the weekend visit of Peterborough United.
"It hurts but we've got to re-group as a squad and have a really positive week to take into the next game," said Thomason.
"We'll strive to be better and take this hurt into next week."
"One-nil is never a comfortable scoreline and we had enough chances to win the game.
"When you don't kill the game off, the opposition always have an opportunity and have a spell and they took the spell and we didn't respond well enough.
"There have been honest discussions and we all know as a collective, in each group, as defenders, midfielders and attackers what we need to do better.
"We need to re-group. We'll go through it as we always do and strive to be better and take this hurt into next week and try and put a good performance on next Saturday."
Thomason's own dominant display summed up a top-class first-half performance from Wanderers at Reading's Select Car Leasing Stadium.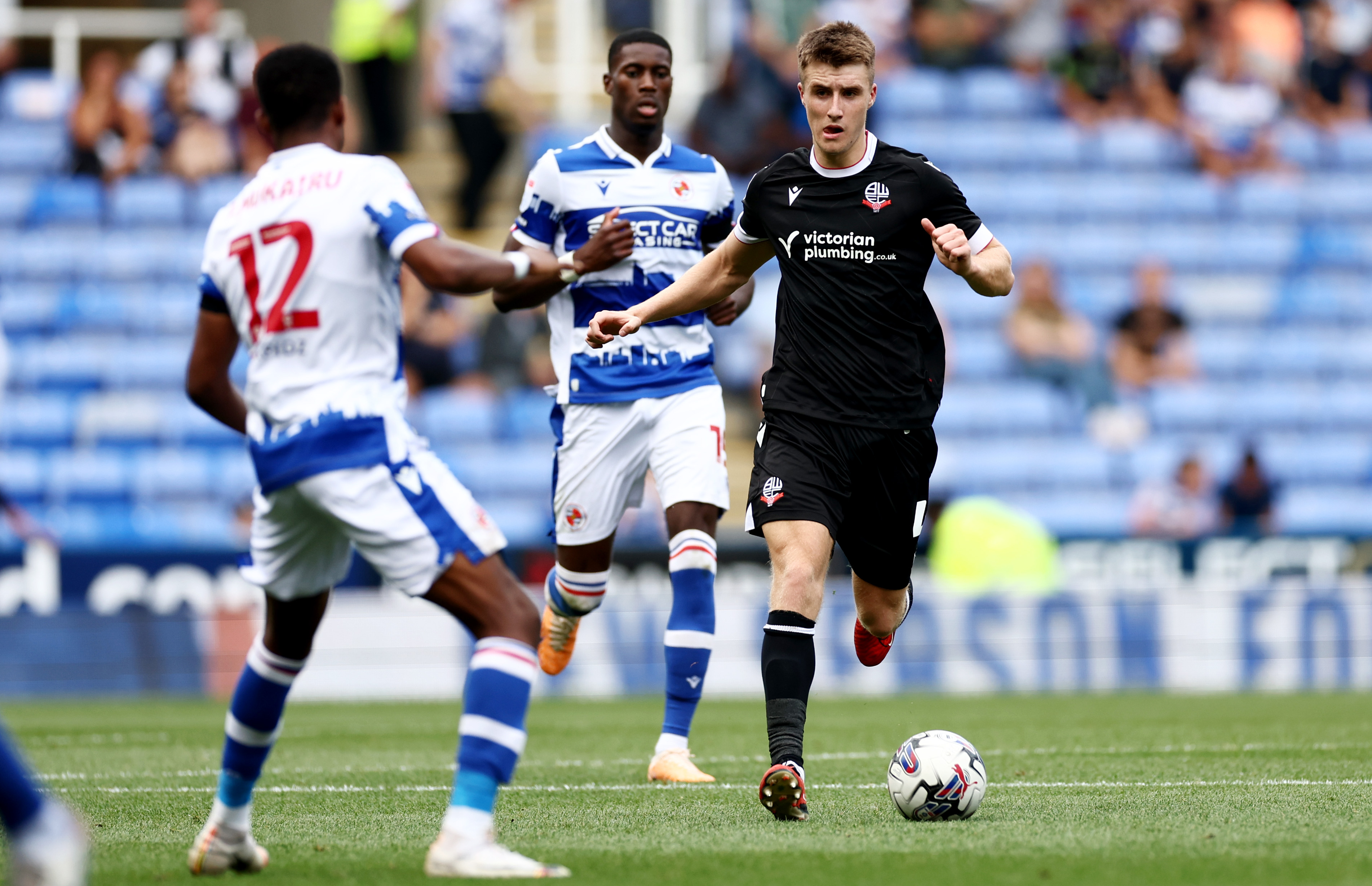 But missed chances either side of the break came back to haunt the Whites as the Royals struck twice in 10 minutes to secure a third successive home league win.
"As a team, we need to start killing opposition off more because the longer it stays at one, or they've got a foot in the game, it just gives them that extra energy to think 'we can get something here'," added Thomason.
"That's the frustrating thing. We do so much well with so many good opportunities and good spells and then it's about taking our chances and really killing teams off.
"We create enough chances weekly to really punish teams and it's a habit we need to get better at. It's something we have talked about. Even when we've won games this season, it's about finding that edge and can we push on to really kill teams off?
"Away from home, when you're 1-0 up it's still not a safe place to be, especially when their crowd is on their side and giving them a lift. If it's two or three, then it's a different story and you can manage it.
"It's never easy being 1-0 up and even when they get the equaliser we should have re-grouped better and said 'this is it, now, we take a point'.
"Sometimes you create chances and they don't go in and other games you play poorly and you win matches. I believe that football evens things out and I think Saturday was a good example of this roller-coaster ride we're on."
Saturday's game against Peterborough will mark Wanderers' first 'Community Day' of the season with tickets priced just £10 for adults and £5 for over-65s and under-18s. To buy your ticket, please go HERE