BBC Radio 2 presenter Vernon Kay completed his epic Ultra, Ultra Marathon Challenge in aid of Children in Need at the Toughsheet Community Stadium this morning.
Crossing a yellow finish line flanked by Pudsey Bear and Lofty the Lion just after 10am, the Bolton-born broadcaster was welcomed home by fellow Radio 2 presenter Zoe Ball, singer Emeli Sandé and a crowd of hundreds of supporters - including his parents Gladys and Norman.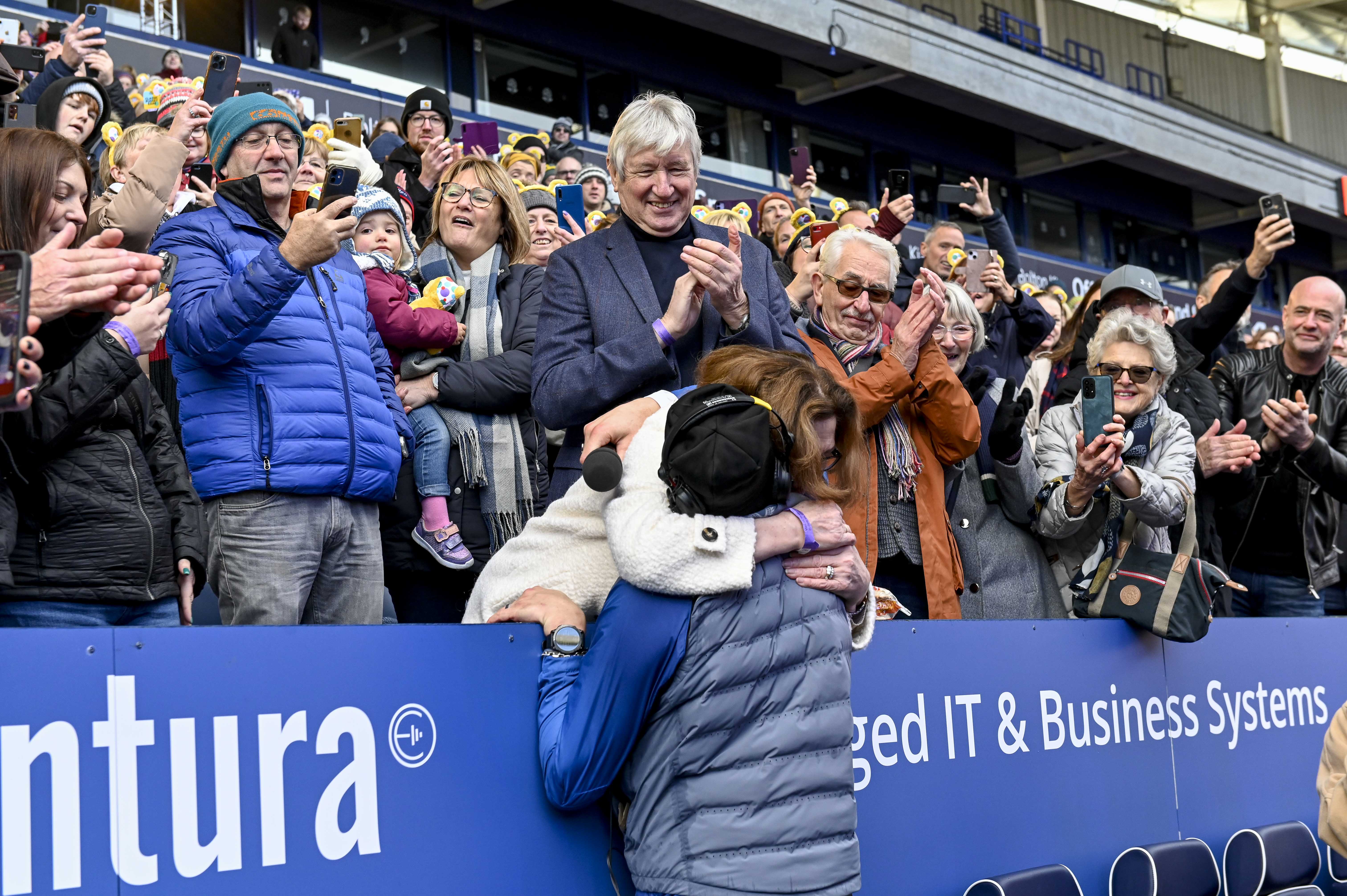 With the total raised from the challenge now at over £4 million pounds, an emotional Vernon Kay summed up what the experience of the past few days had been like: "We've had a phrase we've been saying throughout – it's the generosity of spirit. People coming out and openly being happy and joyous and saying lovely things. That's been amazing."
Starting the 116-mile challenge in Leicester on the morning of Tuesday 14th November, Vernon ran continuously for four days, before enjoying a hero's welcome at the home of Bolton Wanderers.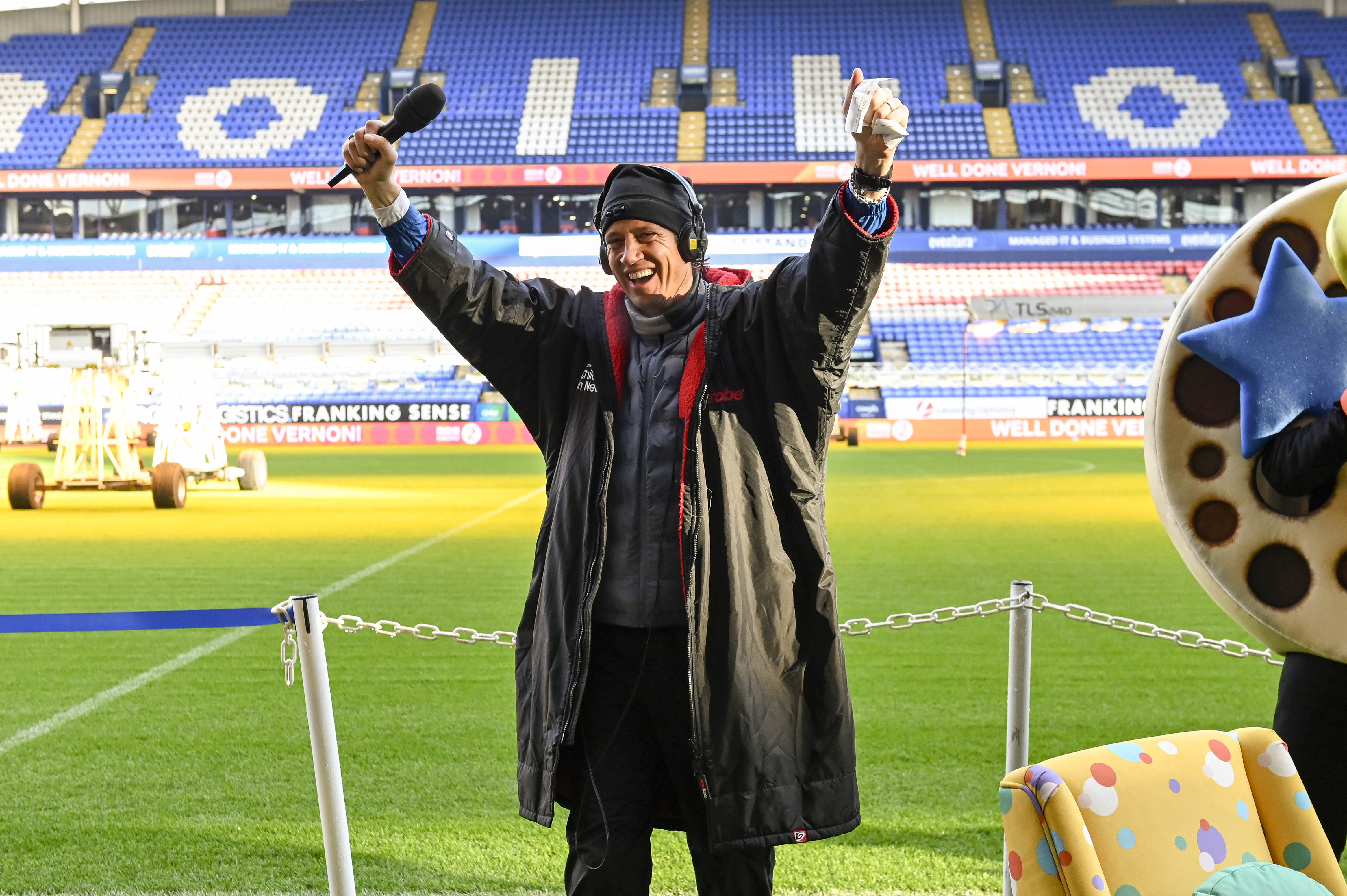 "I've been saving myself because knew I would get emotional on the last day. I've spent a lot of time with Steve the Bucket – a royal marine who was our bucket carrier.
"I had an insight into what it's like to be a royal marine and how mentally strong and prepared they are. That helped on Wednesday, alot. Then when I came in, it all went out of the window! But who cares? I mean, £4 million quid for Children in Need, that's what it's all about. We're going to help a lot of people with that."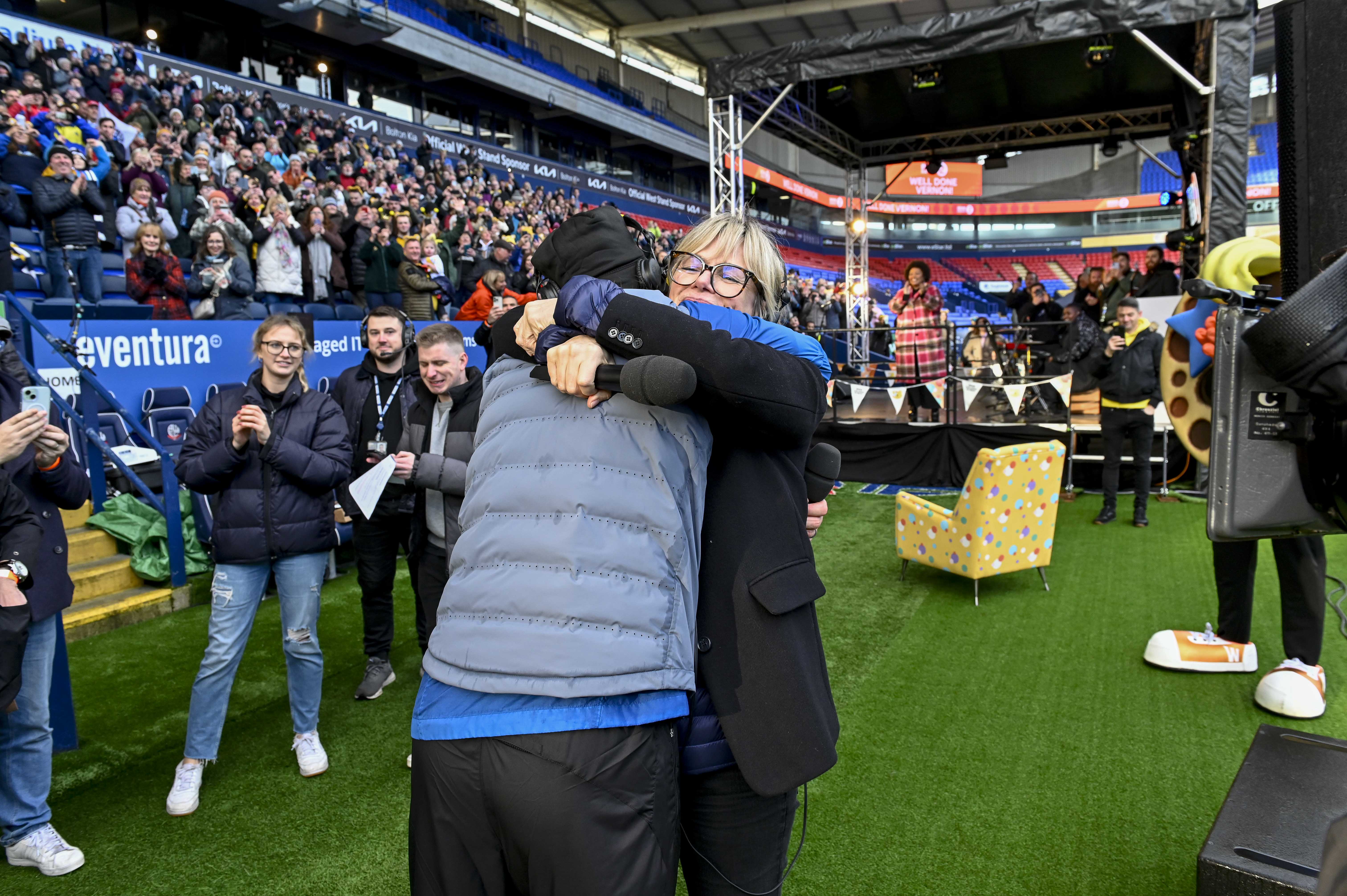 BBC colleague Zoe Ball said: "This big man has moved so many people to get up and go and support him. Take him chips and pasties, give their last 15 pence from their purse. People sharing their stories about what they've been through – it's been so moving. It's been our absolute pleasure to support him from the sidelines and convey some of those messages.
"And you know what, I love Bolton! My dad grew up here. Bolton is a real special place for the Ball family. I love it round here. I kind of feel like I've come home when I come up here. Can we come again, please?
"My heart is so buoyant, we're just so proud of him."
Phil Mason, Chief Operating Officer at Bolton Wanderers said: "We've been incredibly proud to welcome Vernon home to Bolton here at the Tougsheet Community Stadium. The atmosphere has been magical.
"We are all blown away by his astonishing efforts and the phenomenal amount he has raised through this challenge. 
"We hope he enjoys some well-earned rest in the coming days."
If you would like to make a donation to Vernon Kay's Ultra, Ultra Marathon Challenge, please click here.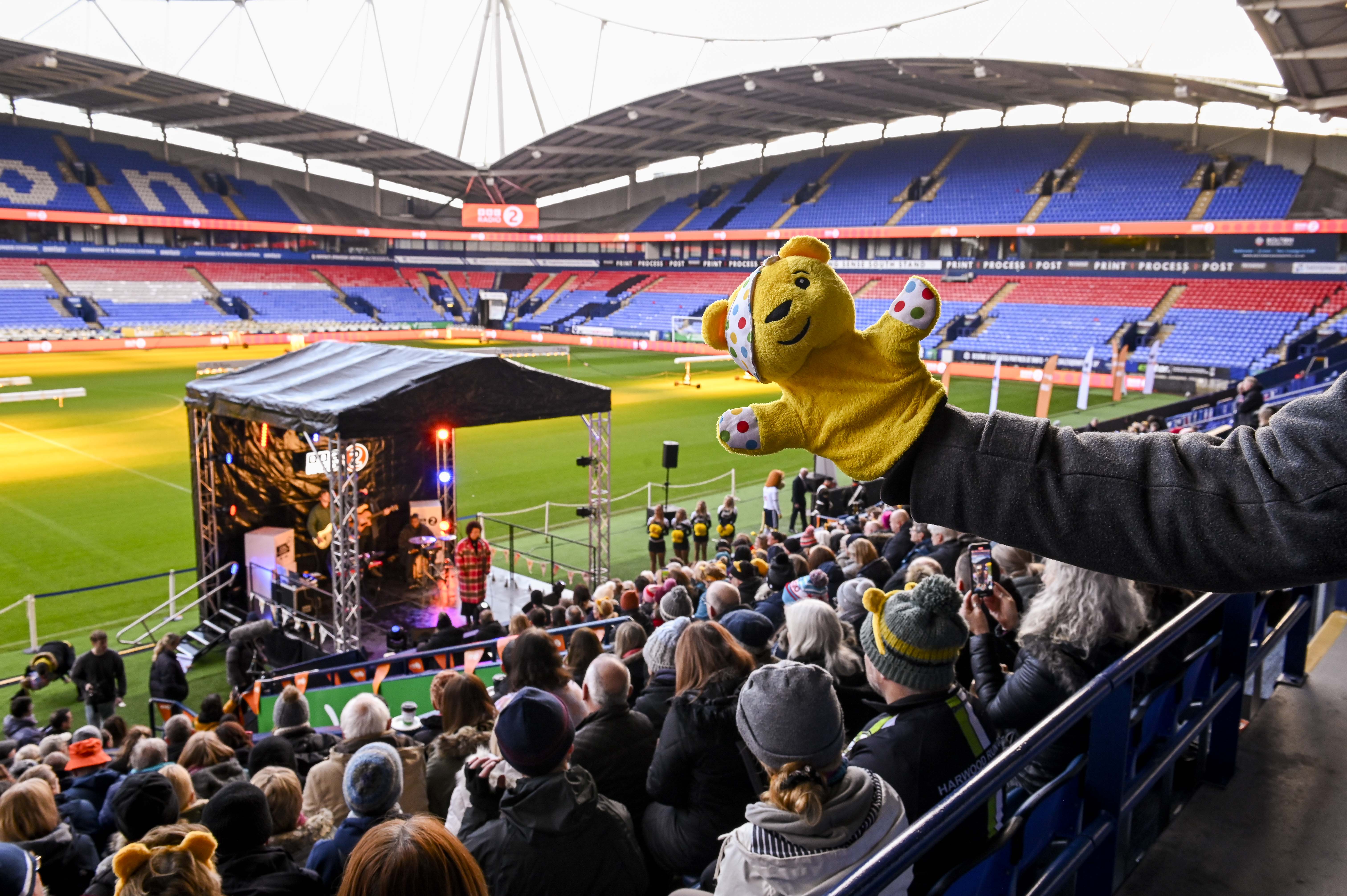 (Images: BBC)